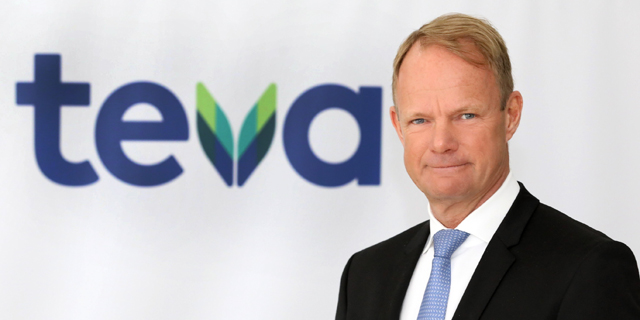 Teva Quarterly Report Meets Analyst Expectations
The Israeli drugmaker's revenues dropped 6% in the third quarter of 2019 to $4.26 billion. Debt dropped by $1.8 billion to $26.9 billion
Sophie Shulman
|
16:32 07.11.2019
Teva Pharmaceutical Industries Ltd. published its third quarter reports for 2019 Thursday, closing July to September with a 6% year-over-year drop in revenues, to $4.264 billion. The decrease was mostly due to heightened generic competition to multiple sclerosis drug Copaxone. The company met the consensus estimate for the quarter, however. The company also announced Eli Kalif will replace Michael McClellan as chief financial officer.
Teva reported non-GAAP net income of $637 million, or $0.58 earnings per share, compared to $694 million or $0.68 EPS in the third quarter of 2018. Teva's main revenue decrease can be attributed to its lessened Copaxone sales, especially in the U.S. market, where the company saw a 41% decrease year-over-year to $271 million. In Europe, Copaxone sales dropped 14% year-over-year to $106 million. Austedo and Ajovy, meant to take Copaxone's place, also performed disappointingly in absolute numbers: Austedo sales jumped 71% in the U.S. to $107 million, while Ajovy only recorded sales of $25 million this quarter, after achieving $23 million in the second quarter of 2019.
damages cases
against the company. Though the final settlement has not yet been signed, Teva has written off $468 million for legal settlements and loss contingencies this quarter, mainly related to opioid lawsuits. Teva has written off $646 million in the second quarter of 2019 for the same reason. Taking into account all write-offs and money put aside, Teva's quarter ended with a loss per share of $0.29.