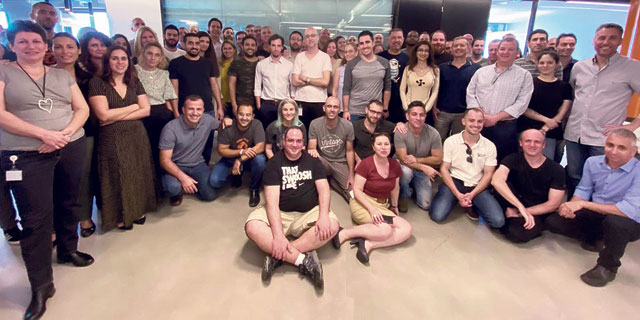 Winners and Losers of the Week: Cybersecurity Company ObserveIT Is This Week's Winner
A selection of this week's winners and losers by CTech's Editor
Elihay Vidal
|
09:06 08.11.2019
This week's winners are: Internal threat management company ObserveIT, for being acquired by cybersecurity company Proofpoint. The NASDAQ-listed company will pay $225 million for ObserveIT, which is headquartered in Boston and operates a research and development center in Israel. ObserveIT has raised $53 million to date, employs 150 people, 70 of them in Israel, and has over 1,800 customers across 87 countries.
Read more
One hundred employees (25 of them in Israel) of healthcare marketing startup Crossix Solutions, set to receive equity retention grants valued at $120 million, after software company Veeva Systems completes the company's $430 million acquisition. Crossix's research and development office is located in Israel, and according to Crossix co-founder Asaf Evenhaim, the company intends to double its local team. Read more
This week's losers are:
The 250 Israeli tech companies, among them many startups, which are affected by the country's political limbo. The Israeli government's tech investment arm Israel Innovation Authority is halting NIS 100 million ($28.34 million) in grant payments. CEO Aharon Aharon said that the authority did not receive its budget on time due to the unapproved government budget.
Read more
Frankfurt-listed telecommunications company Deutsche Telekom, for suing Israeli online insurance company Lemonade over the use of color pink in its logo. According to Lemonade co-founder Shai Wininger, the telecom company has a reputation for attempting to intimidate smaller companies in this way. Instead of backing up, Wininger said, Lemonade has decided to challenge the telecom behemoth's pink hegemony.
Read more
This week's data point: 20%
Almost three years after its $15.3 billion acquisition by Intel, CEO Amnon Shashua stated the company is completely self-reliant, and that its revenues jumped 20% year-over-year in the third quarter of 2019. At a shareholder conference, Shashua said that Mobileye does not take a single dollar from parent company Intel and is completely self-reliant. Read more
This week's top deals:
P2P investment startup Tarya raising round at $400 million valuation.
Read more
Chinese-owned Playtika mulls IPO, reports say.
Read more
DoiT International announces a $100 million investment from Charlesbank.
Read more
Cannabis company Medivie files patent for toothpaste stand-in cannabis gum.
Read more
Work gamification startup centrical raises $13 million.
Read more
WeChat Pay, Alipay partner with Israeli fintech startup Credorax.
Read more
RedHill receives FDA approval for H. Pylori gastric drug.
Read more
Team8 joins New York City's cybersecurity initiative.
Read more
Anti-fraud startup Riskified raises $165 million.
Read more
Agriculture management startup AgriTask raises $8.5 million. Read more
Quotient Technology acquires adtech startup Ubimo. Read more
Israeli credit card startup CreditStacks raises $10 million.
Read more