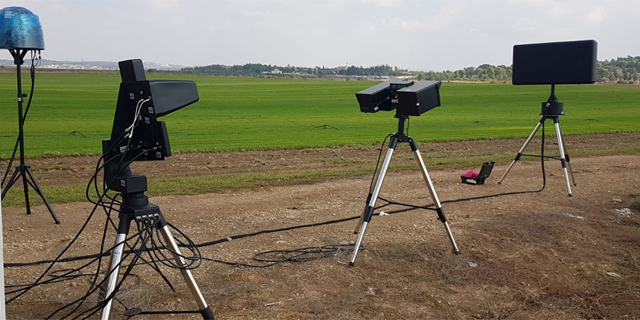 Thailand's Navy Purchases Israeli Counter-Drone System
Skylock's system enables security teams to locate and capture unauthorized drones
Udi Etsion
|
11:38 11.11.2019
Thailand's navy has recently acquired a counter-drone system from Israel-based Skylock Systems Ltd., the latter announced Sunday. While the financial details of the agreement were not disclosed, a person familiar with the matter who spoke to Calcalist on condition of anonymity valued the deal at NIS 15 million ($4.29 million).
The Thai Navy will receive the counter-drone system within the next eight months, according to the agreement.
Calcalist reported that
a short-range drone defense system developed by Israeli arms manufacturer IMI Systems Ltd. (Israeli Military Industries) was used for the first time by the Thai Air Force.