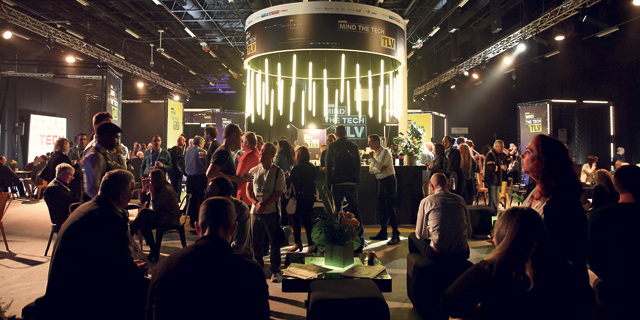 Winners and Losers of the Week: Headlines From This Week's Mind the Tech Conference
A selection of this week's notable headlines from the Israeli tech industry by CTech's Editor
Elihay Vidal
|
09:55 29.11.2019
This week, CTech and Calcalist hosted one of the leading technology conferences in Israel - Mind the Tech TLV. Many industry executives and prominent businesspeople spoke at the conference and were exclusively interviewed for CTech. Here are some of the compelling headlines from the conference: Privacy is essential to free and true communication, says Snap exec.
Read more
More Israeli companies will IPO in 2020, says Viola Ventures' Danny Cohen.
Read more
IBM exec explains what it takes to trust decisions made by AI.
Read more
Facetune developer Lightricks considering IPO within 2 years, says CEO.
Read more
Don't embark on a funding round while pregnant, Papaya Global CEO says.
Read more
AI helps generate insights from the abundance of online data, says Cobwebs CEO.
Read more
More headlines from Mind the Tech TLV.
Read more
On the darker side of this week's news, there were some less encouraging headlines:
The delays in grant payments promised by Israeli government investment arm the Israel Innovation Authority (IIA) is leading some dependent startups to let employees go. Israel's political limbo is delaying the approval of the government budget, meaning the government's tech investment arm is almost $60 million short in promised grants.
Read more
New York-based online lingerie retailer Brayola Fitting Technologies has filed for a stay of proceeding with the Tel Aviv district court over a debt of $7.43 million. Brayola cited a decline in business activity due to competition and a decrease in profitability. Read more
Intel is looking to sell its connected home division, which employs around 1,000 people worldwide, including some 300 people in Intel's development center in Israel, according to a Bloomberg report. with annual sales of about $450 million, the division develops semiconductors that provide wireless connections in home routers and gateways.
Read more
Israel-based automotive chip company Valens Semiconductor has shut down one of its audio-video projects and fired 30 of its 300 employees. According to the company's CEO Dror Jerushalmi layoffs were part of a reorganization process meant to bring the company to profitability within the next two years.
Read more
This week's data point: $144,000
Multinationals operating in Israel spent on wages an average of approximately $144,000 a year per employee in 2017, while local startups spent $97,000 on average, according to Israel's Central Bureau of Statistics. On average, most of a startup's R&D expenditure in 2017, 59.4%, went toward wages and adjacent expenses, according to the report.
Read more
This week's top deals:
Cybersecurity company Cymulate raises $15 million.
Read more
Data analytics startup Coralogix raises $10 million.
Read more
Salesforce to nearly double Israeli R&D operation by 2022, says exec.
Read more
Japan's Olympus Corporation to open innovation office in Tel Aviv.
Read more
Pharmaceutical company AstraZeneca launches digital health program in Israel.
Read more
Japanese insurer Sompo partners with Israeli private hospital chain Assuta on cybersecurity. Read more