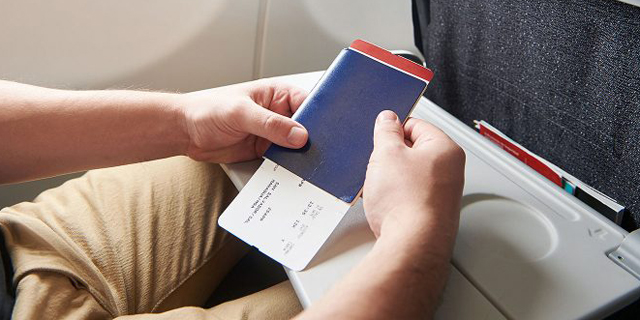 CTech's Sunday Roundup of Israeli Tech News
Israeli entrepreneur Moshe Hogeg is being sued for investor fraud, again; Traveltech is freeing travelers from headaches and agents
Israeli entrepreneur Moshe Hogeg is being sued for investor fraud, again. A new lawsuit filed last week alleges Hogeg misappropriated investor money to buy an Israeli soccer team and real estate, as well as to make a donation to Tel Aviv University. Read more
On Target | Traveltech is freeing travelers from headaches and agents. While the traveltech industry's prosperity is not surprising, travel—both personal and corporate—is one of the most vulnerable sectors and it is easily affected by even the slightest shifts in the economy.
Read more
Read more
Garmin is on the lookout for Israeli collabs. The U.S. tech company, known for its watches, already has some 50 collaborations in Israel. Read more
Israel's income polarization just keeps growing. A recent report by Israel's Central Bureau of Statistics shows that while on the surface inequality is getting better, the situation of Israel's lowest earners keeps getting worse. Read more
Opinion | Anti-vaxxers and autism: disability culture vs. ignorance. Anti-vaxxers have existed under the radar for a long time, but in recent years unheard-of outbreaks of nearly eradicated diseases, like measles or polio, brought the situation to a head.
Read more
Premature ejaculation: there's an app, and a patch, for that. Virility develops a single-use electrified skin patch that, when placed on the perineum, can delay premature ejaculation by delivering neuromuscular stimulation.
Read more
From art to ark: this Jerusalem jeweler treats Torah arks like giant jewels. Zehava Binyamin started making jewelry and small ornamental Judaica items as a side income. Now, she makes arks, scrolls, and pedestals for synagogues around the world.
Read more
U.K. bank NatWest's accelerator to scout for Israeli entrepreneurs. A team representing the bank's tech accelerator program is set to arrive in Israel next week to meet with interested candidates. Read more