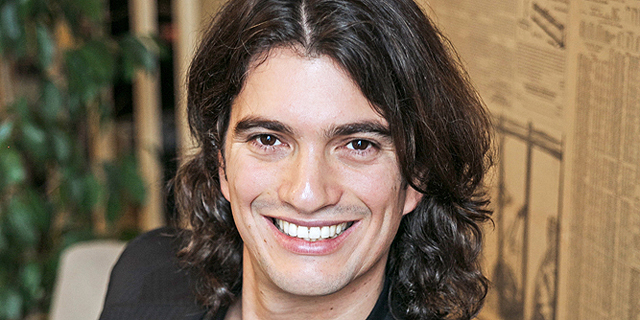 Following WeWork Ousting, Adam Neumann Takes Time Off in Israel
The WeWork co-founder, who was ousted as CEO in September, is taking a personal trip to Israel, one person told Calcalist
Meir Orbach
: 2019-12-01T18:59:39..
WeWork's co-founder and former CEO Adam Neumann has arrived in Israel, one person familiar with the matter told Calcalist on condition of anonymity. The trip is personal and Neumann will not be visiting WeWork's offices in Israel, the person said.
Neumann was ousted from WeWork in September following the company's disastrous attempt to go public. WeWork's public prospectus failed to deliver on investors' expectations, instead highlighting a multitude of problems, much of which had to do with Neumann's unusual grip on the company. Subsequently, WeWork's valuation plummeted from its initial $47 billion to under $20 billion. The divide between Neumann, who wanted to go ahead with the IPO, and WeWork's key backer SoftBank, who wanted to shelve it, led the board to turn on its once charismatic leader.