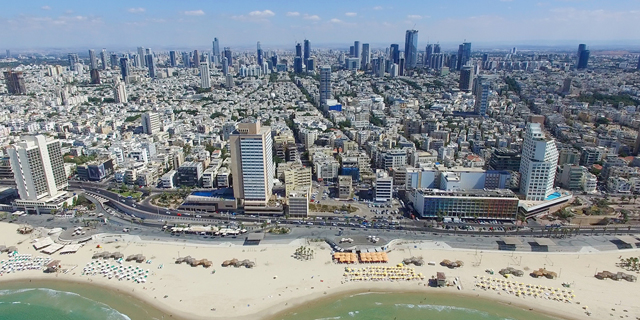 CTech's Monday Roundup of Israeli Tech News
Japanese interest in Israeli tech continues to surge; Investment in civil development helps push the military forward, says Israeli colonel
CTech
: 2019-12-02T14:16:46..
Japanese interest in Israeli tech continues to surge. Japanese companies invested $1.2 billion in Israeli companies in 2017, according to the Israeli Ministry of Foreign Affairs. Read more
Interview | Investment in civil development helps push the military forward, says Israeli colonel. Colonel Y, the exiting head of the Israeli military's visual intelligence unit 9900, spoke to Calcalist about the intersectionality between the private sector and military operations. Read more
Congestion tax is the best solution for Tel Aviv traffic, says OECD. An OECD report commissioned by the Israeli finance ministry says congestion charges could help boost the economy and support better public transportation. Read more
Interview | Stanley Fischer got the Bank of Israel addicted to dollars, says former bank gov. David Klein, who served as the bank's governor in 2000-2005, has plenty to say about the bank's interference with the foreign currency exchange market, about its immense foreign currency reserves, and about the decision to keep the interest rate low. Read more
Shandong, Tel Aviv Universities launch joint institute in Jinan, China. The institute will facilitate an increased exchange between the two universities, joint scientific research, international conferences, and cultural and artistic activities.
Read more
Following WeWork ousting, Adam Neumann takes time off in Israel. The WeWork co-founder, who was ousted as CEO in September, is taking a personal trip to Israel, one person told Calcalist.
Read more
Russian airline Azimuth arrives in Israel. Azimuth will operate a twice-weekly route between western Russian city Rostov and Tel Aviv, and also intends to inaugurate two new lines between Ben Gurion Airport and southwestern Russian cities Krasnodar and Mineralnye Vody in 2020. Read more