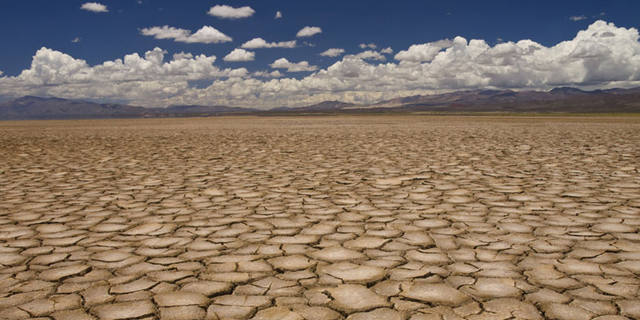 Israel Will See Less Rain, Higher Temperatures by 2050
Less rainfall, more hot days and nights, and rising sea levels are some of the risks the country will face by the end of the century, according to the Israeli Ministry of Environmental Protection
Lior Gutman
: 2019-12-03T15:45:09..
The average temperature in Israel will increase by 1.2 degrees Celsius by the end of 2050. Rainfall will decrease by 15%-25% by the end of the century. The Mediterranean Sea levels will gradually rise. There will be more hot days and nights and fewer cold ones. Those are some of the risks the Israeli Ministry of Environmental Protection predicts the country will face in the upcoming decades as part of climate change. The ministry is set to present its conclusions on Wednesday, during the 2019 United Nations Framework Convention on Climate Change held in Madrid between December 2 and December 13.
lagging behind
on climate legalization.