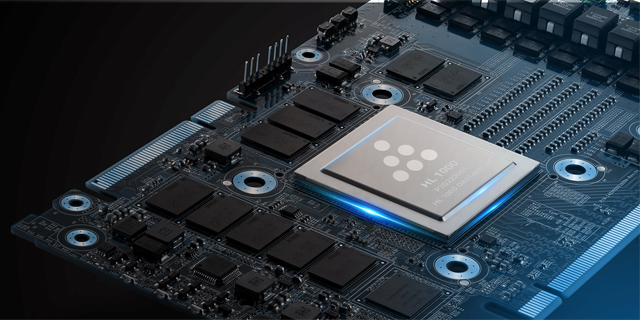 CTech's Tuesday Roundup of Israeli Tech News
Intel in advanced talks for Habana Labs acquisition for over $1 billion; Tenable acquires cybersecurity company Indegy
CTech
: 2019-12-03T15:58:16..
Intel in advanced talks for Habana Labs acquisition for over $1 billion. The valuation negotiated is between $1 billion and $2 billion, according to one person familiar with the matter. Read more
Tenable acquires cybersecurity company Indegy. Indegy provides cybersecurity technology for industrial control systems for manufacturing, pharmaceuticals, energy, and water companies. Read more
Check Point acquires serverless security startup Protego. Protego develops a cloud information security service that can detect threats and attacks on serverless functions in real-time. Read more
J Ventures fund unveiled. Oded Hermoni and Jim Koshland's fund is raising a second fund from Israeli and U.S. investors. Read more
Hedva Bar's achievements and shortcomings in her five years as Israel's banking regulator. On Sunday, Israeli banking regulator Hedva Bar announced she will not be extending her tenure. Read more
Videotaped user testimonies improve customer service performance, says Airbnb exec. As big data drowns out the human element, action must be taken to add a more personal level to customer feedback in order to encourage empathy, said Raj Sivasubramanian. Read more
Enterprise software company Vistex to set up Israel R&D center based on future investment. The company has launched a dedicated website where Israeli startups can pitch their technologies for potential investments by offering AI solutions for actual business issues Vistex has previously faced. Read more
French business school INSEAD expands partnership with augmented reality startup Actiview. The two entities will launch a dedicated virtual reality classroom at INSEAD's Fontainebleau France campus in early 2020 and will be expanding the use of Actiview's augmented reality technology to additional INSEAD courses.
Read more
Nielsen Innovate invests $3 million in Israeli startups. The startups will join the Nielsen Innovate incubator based in the coastal Israeli town of Caesarea. Read more
RAD Data Communications lays off dozens of employees. Founded by Israeli entrepreneurs and brothers Yehuda and Zohar Zisapel, RAD designs and manufactures specialized networking equipment for the global telecom industry. Read more
Israel wants its high ranking officials to drive hybrid cars. The government has issued a tender for nearly 1,000 hybrid vehicles and is looking to spend no more than NIS 230,000 ($66,157) per vehicle. Read more