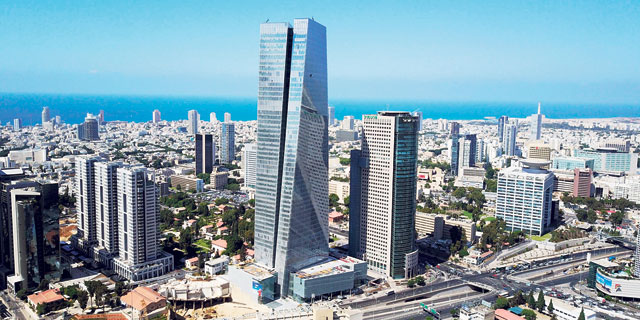 Tel Aviv Wants Less Glass Towers
The city recently decided not to approve the construction of a planned project
Shlomit Tsur
|
15:49 04.12.2019
Tel Aviv is looking to put an end to the glass architecture characteristic of many of its skyscrapers. In a meeting of Tel Aviv's Local Building and Planning Sub-Commission held earlier this month, the city decided not to approve the construction of a planned project in the city's south, due in part to its glass exterior, which it considered detrimental to the fight against global warming.
As a policy, the city wants to stop building towers with glass and prefers using natural stone, the sub-commission's interim chairman Lior Shapira said at the meeting.
In Israel's climate, buildings with a glass front are energetically inferior and create a greenhouse effect within the structure, necessitating spending massive amounts of energy on air conditioning, a spokesperson for Israel's Ministry of Environmental Protection told Calcalist. Office and commerce buildings are accountable for a third of the country's electricity consumption, so this is a major issue, the spokesperson said.
The ministry, however, is less keen on the city's promotion of natural stone structures. There are many industrial products out there that provide thermal and water insulation, which natural stone does not, the spokesperson added. A spokesperson for Ybox Real Estate Ltd., the company behind the project, told Calcalist that the design of the tower has been in the works for two years and was made in accordance to city guidelines, making the decision curious and surprising.