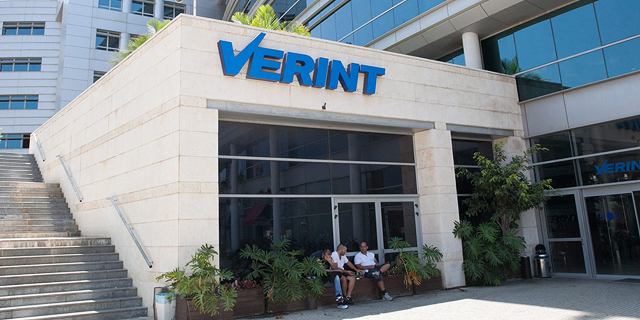 Analysis
Apax is Verint's White Knight
As part of Verint's separation into two companies, Apax will make an initial minority investment of $200 million, followed by another $200 million infused into the customer engagement entity when the split is complete. Lack of growth and low profitability led Verint's shareholders to push for a separation
Sophie Shulman
|
17:00 05.12.2019
Verint Systems Inc. found its white knight. Not a fairytale one, but a business term referring to a friendly takeover with the support of a company's board of directors and management. On Wednesday, Apax Partners, one of the world's leading private equity funds, announced it will become the largest shareholder of Verint. In return, Verint committed to finally making a move to generate value for its shareholders. That same day, Verint—itself a spinoff of Comverse Technology Inc.—announced it will split into two separate companies, one focusing on cyber intelligence and the other on customer engagement. The split is set to be completed by the end of January 31, 2021.
Apax will make an initial minority investment of $200 million, followed by another $200 million infused into the new customer engagement entity. Both companies will list in New York. This will result in Apax owning between 11.5% and 15% of Verint. Apax partner Jason Wright will be appointed to Verint's board, and following the second investment, the fund will appoint an additional board member.
killed the merger
, leaving Verint's shareholders frustrated. Regarding profitability and growth, NICE has surpassed Verint on both business performance and finances, though the gap is not yet wide. On Wednesday, Verint published its third quarter results, announced revenue of $964 million for the first three quarters of the fiscal year, a 7% increase year-over-year, but a net income of $23.8 million compared to $38.68 million in the same period last year. During the same time period, NICE's reported a 14% increase in revenue to $1.1 billion, and a 27% increase in net income to $124 million. Alongside Verint's slow growth, which many attribute to a lack of focus, Verint's low profitability is at least partly the result of the company making several acquisitions to cover for its lack of organic growth. The current move, if successful, is intended to improve the performance of both divisions, which don't really have much collaboration today anyway. The customer engagement division, which according to Bodner has almost $1 billion in annual revenue, focuses on selling service support solutions to organizations. NICE chose to retain this division, despite the fact that throughout the years, defense was considered the "sexier" business. Verint, which became an independent company following the September 11 attacks in order to provide intelligence and counter-terrorism services, is finding it difficult to let this division go. According to Bodner, its annual revenue reaches almost $500 million, and it has faster growth potential.