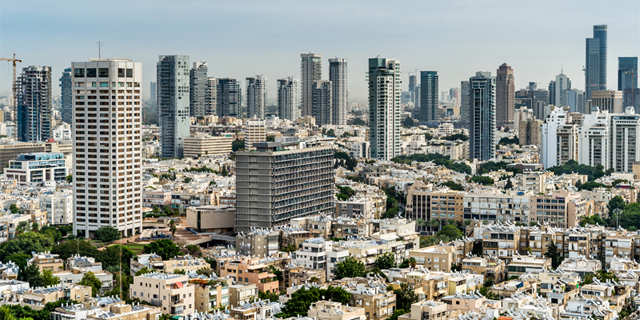 2019 in Numbers
These Are The Biggest Israeli Tech Funding Rounds We Reported on in 2019
One of the year's largest rounds, online used car retailer Vroom's quarter of a billion dollars investment, closed earlier this month
Adi Pick
|
14:15 26.12.2019
By the end of the third quarter of 2019, Israel-based or linked tech companies have already raised a cumulative $4.68 billion in venture investments, almost the same amount raised throughout 2018, according to an October
report
by Tel Aviv-based research firm IVC Research Center and the Israel office of international law firm Zysman, Aharoni, Gayer & Co. (ZAG-S&W).
In this year's third quarter alone, Israeli startups raised $2.24 billion across 142 deals, more than in any quarter since 2013. The quarter also saw a decline in smaller, early stage rounds compared with previous quarters, with most of the sum, 57%, linked to 13 deals of over $50 million each. Six investment deals were mega-rounds of more than $100 million each. The report did not include two of the year's biggest rounds to date, Riskified's November round and Vroom's quarter of a billion dollars investment earlier this month.
Below are the 10 largest Israeli tech funding rounds we reported on in 2019:
$370 million: real estate tech company Compass Inc. raised the sum in July, bringing its total capital raised to $1.5 billion. Compass, which operates a digital portal for buying, selling, and renting real estate, has gone on an acquisition spree in the last two years, buying real estate companies throughout the U.S. Back in July, it employed some 3,000 people.
Read more
$300 million: SoftBank, known for its penchant for large investments, led the D round for online insurer Lemonade Inc. in April, bringing Lemonade's total funding to date to $480 million. Lemonade offers customizable property and casualty insurance policies at a flat monthly rate in the U.S. Back in April, Lemonade said the investment will fund its upcoming European launch, and support further expansion in the U.S.
Read more
$254 million: earlier this month, online used car retailer Vroom Inc. raised the round which brought its total funding to date to $694 million. New York-based Vroom develops an online direct-to-consumer platform that offers low-mileage reconditioned vehicles for sale, along with financing options and insurance products.
Read more
$200 million: cybersecurity company Cybereason Inc. raised the series E round in August. Cybereason has raised $400 million to date, $350 of it from Softbank.
Read more
$176 million: fintech startup Fundbox Inc. raised the series C funding round in September. At the time, Fundbox also raised $150 million in debt financing. Founded in 2012, Fundbox supplies a credit line to approximately 200,000 small and medium-sized businesses in the U.S., but the company's sights are set on an expansion to Europe and Japan. To date, Fundbox has raised $316 million in equity funding.
Read more
$170 million: Israel-based LiDAR startup Innoviz Technologies Ltd. closed the series C funding round in June. Investors included Softbank, Shenzhen Capital Group, China's state-owned China Merchants Group, and Shanghai-based New Alliance Capital.
Read more
$165 million: anti-fraud startup Riskified Ltd. raised the round in November according to a valuation of more than $1 billion. The Tel Aviv-based online payments fraud prevention startup offers products for online retailers that utilize machine learning algorithms and user behavioral analytics to prevent account takeover, monitor payments, and detect fraudulent transactions. The company has raised $229 million to date.
Read more
$150 million: team management startup Monday.com Labs Ltd. raised the D round in July according to a $1.9 billion valuation. Read more
$135 million: Jerusalem-based content creation startup Lightricks Ltd. raised the round in July at a $1 billion valuation. Less than a year earlier, in November 2018, the Jerusalem-based app developer completed a $60 million funding round according to a company valuation of $330 million. Lightricks has raised $205 million to date. Read more
$120 million: cybersecurity company SentinelOne, incorporated as Sentinel Labs Inc., raised the round in June. While the company did not disclose its valuation for the round, co-founder and CEO Tomer Weingarten told Calcalist in an interview that it was nearing $1 billion.
Read more