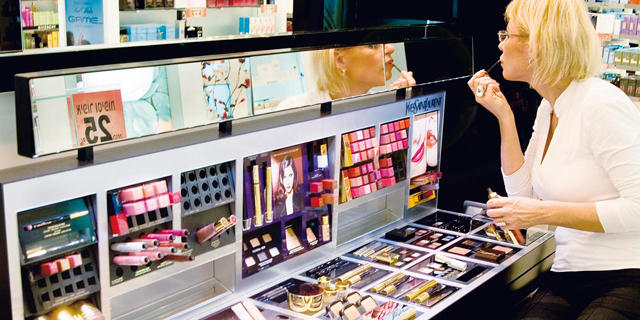 Impact Investment
Impact Investments That Create Employment and Change
Protecting the eyes of diabetics, the world's first property management computer, and a platform for smart beauty tips—three technological developments launched by women, ultra-Orthodox, and Israeli-Arab entrepreneurs
Just like any startup company in its early stages, the biggest challenge for female entrepreneurs and those from Israel's ultra-Orthodox and Arab sectors is raising capital. These entrepreneurs typically lack tech industry networking connections from the army, school, or childhood youth movements to help them overcome the financing challenge. "Expanding support for technological initiatives of Arab and ultra-Orthodox entrepreneurs provides a tailwind to their continued successful integration into Israeli high-tech," Dr. Ami Applebaum, chief scientist at the Israeli Ministry of Economy and Industry and the chairman of the Israel Innovation Authority, said. According to Applebaum, these impact investments also "encourage research and development and assist in realizing the Israeli economy's full innovation potential. There have already been impressive success stories, and we want to see even more entrepreneurs benefitting from these specially tailored tools on their path to success."
According to Israel's Central Bureau of Statistics, although women constitute approximately one-third of the world's entrepreneurs, only 14% of Israeli businesses are owned by women and just 4% of them employ other workers. According to data provided by Tel Aviv-based research firm IVC Research Center Ltd., only 7% of the technology startup founders in Israel during the last 17 years were women. OECD data reveals that startups managed by women receive 23% less money than companies headed by men and they have a 30% lower chance of achieving an exit. Furthermore, more than half of the female entrepreneurs in the technology sector choose to influence and promote initiatives in fields considered difficult to finance— public administration, health, education, and social services. One of the many reasons for this is that initiatives meeting women's and community needs encounter difficulty in recruiting funding due to a lack of familiarity or a lack of understanding of the potential involved.
According to Ayala Miller, head of high-tech human capital development at the Innovation Authority: "The specially designated program is formulated to provide a response to the under-representation of women in the ecosystem and to help them contend with the central challenges facing female entrepreneurs, such as recruiting capital from investors, building and leveraging professional contact networks, and others." The low female representation, combined with other factors, drove the Innovation Authority's strategic decision to promote women and to create discourse and programs throughout the Authority to promote a diverse and inclusive ecosystem. The Innovation Authority's support of the incentive programs for women, ultra-Orthodox, and Israeli Arab entrepreneurs is supposed to serve as a launchpad for a project's development and commercialization, and for raising further capital from the private sector. The programs' preferential conditions are expressed by the level of the grant awarded for a period of two years. Entrepreneurs accepted into the programs receive a grant of 75% of the approved budget in the first year, up to a maximum of NIS 2.5 million, and a grant of 70% of the approved budget in the second year, up to a maximum total of NIS 4.5 million shekels. The entrepreneur must own at least 33% of the company's shares and must be employed in a full-time managerial role.
Smart beauty advice and makeup tutorials
Mira Awwad-Khreish, an MBA graduate with more than eight years of experience in the fields of business development and strategy, decided in 2019 to switch over to the role of entrepreneur and founded Mirrori with the support of the Innovation Authority's special sub-track for women under the Early Stage Companies Incentive Program. "Mirrori is a platform offering personalized smart beauty advice and makeup tutorials that is based on deep learning technology and big data," Awwad-Khreish explained. "The platform will allow each user to receive a personal video tutorial that includes tips on how to create the optimum look for her face using the existing cosmetics in her makeup bag." She was joined six months ago by a technology partner, Dr. Matan Sela, a computer scientist and an expert in the field of artificial intelligence and computerized vision. Another of the project's partners is the Yarin Shahaf makeup school, which supplies professional data and knowledge from the beauty world.