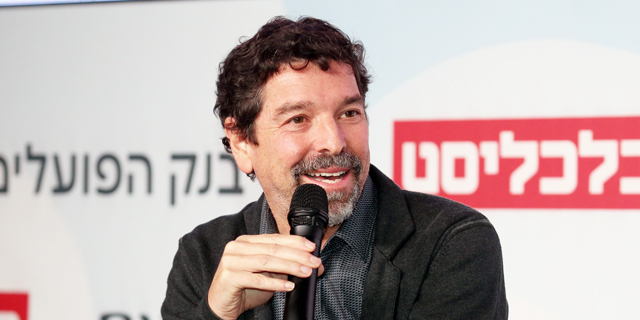 I Hope 2020 Is a Year of Recalculation, Not Collapse, Says Oren Zeev
The Israeli angel investor spoke Tuesday at Calcalist's Forecasts 2020 conference in Tel Aviv
Tomer Hadar
|
16:21 31.12.2019
The tech industry charges forward, and every few years there is a little fallback, which, according to Israeli angel investor Oren Zeev, is part of the industry's natural ebb and flow. Asked about his forecast for 2020, Zeev said that he believes this rhythm will continue, and that he hopes 2020 serves as an opportunity to recalculate the path the industry has taken.
Zeev spoke on stage with Calcalist tech reporter Meir Orbach on Tuesday, as part of Calcalist's Forecasts 2020 conference held in Tel Aviv in collaboration with Bank Hapoalim and Israel-based Psagot Investment House Ltd.
Asked about the growing phenomenon of tech unicorns, Zeev said that entrepreneurs must maintain their grasp of reality, and not believe everything written about them in the news.
"I think the industry has now calmed down," Zeev said, commenting on this year's misfortunes of companies such as WeWork and Uber. "Softbank has been irrational from day one, and I think it is a good thing they got a slap on the face," he said. "Most of the industry players act rationally," he said. "The idea that money is the key to conquering the market is false, successful companies are not successful because of money."