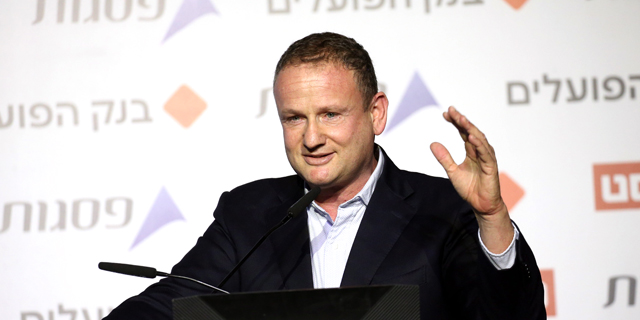 Forecasts 2020
The Defense Industry Is the Foundation for the Startup Nation, Says IAI Chairman
Harel Locker spoke at Calcalist's Forecasts 2020 conference held Tuesday in Tel Aviv
Avior Abou
|
17:01 31.12.2019
Combined, the defense industries form the foundation for the Israeli startup nation, according to Harel Locker, chairman of Israeli state-owned defense contractor Israel Aerospace Industries Ltd. (IAI). Locker spoke at Calcalist's Forecasts 2020 conference held Tuesday in Tel Aviv in collaboration with Bank Hapoalim and Israel-based Psagot Investment House Ltd. All of the best human capital and technologies come from these industries, he said.
Technology aside, Locker said, as a state-owned company, IAI must compete with international rivals while being weighed down by heavy regulation. Another challenge for Israeli defense contractors is foreign state policies, such as America First in the U.S. or India's Make in India, that favor purchasing just the technologies to manufacture locally, he said.
To address these issues IAI appointed an outside CEO and decided to merge its three civilian aviation divisions, which have gained $600 million in losses, into a single division, Locker said. This division now has a business cycle of about NIS 5 million (approximately $1.4 million).