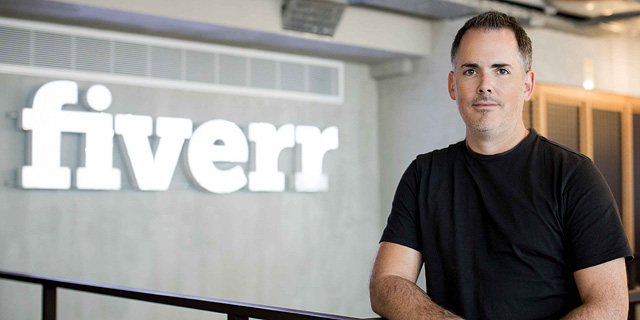 Veteran VCs Vanished Because They Got in the Way of Entrepreneurs, Says Fiverr CEO
Micha Kaufman spoke Monday at a conference on trends and forecasts in Israeli venture capital
Elihay Vidal
|
14:26 01.01.2020
The Israeli venture capital funds that were around 15 years ago got in the way of entrepreneurs who wanted to raise money in additional financing rounds, ultimately weakening them, according to Micha Kaufman, founder and CEO of online gig marketplace Fiverr Int. Ltd. Kaufman spoke Monday at a conference in Tel Aviv dedicated to trends and forecasts for the Israeli venture capital market.
The event was organized by Fusion LA, a Los Angeles-based accelerator program for Israeli startups, and by the law firm Pearl Cohen Zedek Latzer Baratz.
Asked how he builds strong management in a growth company, Kaufman said that at Fiverr, all senior management is based in Israel. According to Kaufman, one of the most important lessons that he learned on his journey - is that there are a lot of impressive American managers, but there are also a lot of talented managers in Israel, so they had to build a joint team from both countries.
"We hired American and Israeli managers and each of them has advantages and disadvantages because ultimately they are people," Guez said. "When you have a range of people with different languages and those who come from different places, it creates an open organization that is suitable for everybody."
Also speaking at the event, Guy Lachmann, senior partner at Pearl Cohen Zedek Latzer Baratz, predicted that the hottest tech sectors in 2020 would be digital health and agtech. "We see more and more players joining the market and investing large sums of money in early stage companies," he said. "But despite the growth in financing rounds, Israeli companies are still being underpriced compared with Silicon Valley," he added.