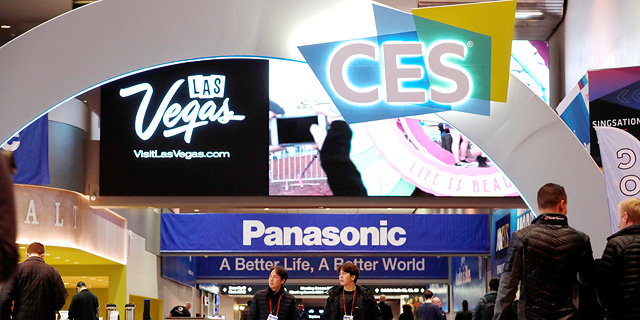 CES 2020
CES 2020 Saw a Flurry of Israeli Automotive Startups
At this year's Consumer Electronics Show in Las Vegas, 70 Israeli automotive startups showcased their technologies and flaunted new partnerships
Udi Etsion
|
13:04 12.01.2020
More Israeli automotive companies presented at this year's Consumer Electronics Show (CES) than ever before, according to EcoMotion, a community organization catering to Israeli startups in the areas of transportation, smart cities, and logistics. Seventy such startups presented their technologies at the Las Vegas event, the world's largest technology exhibition. On Monday, EcoMotion held an automotive showcase event in collaboration with the University of Nevada, which was participated by executives from companies including Honda, LG, General Motors, Mitsubishi, Sony, and Samsung. Tel Aviv-based high-resolution radar startup Arbe Robotics Ltd. unveiled its automotive 4D high-resolution imaging radar at the event. The radar is designed to differentiate between stationary objects and pedestrians, enabling autonomous vehicles to react accordingly.
Valens Semiconductor Ltd.,
autonomous vehicle cybersecurity startup Karamba Security Ltd., LiDAR startup Innoviz Technologies Ltd., and autonomous vehicle safety startup Foretellix Ltd. Car data broker Otonomo Technologies Ltd. announced Monday that it
entered a commercial agreement
with auto company Mitsubishi Motors.