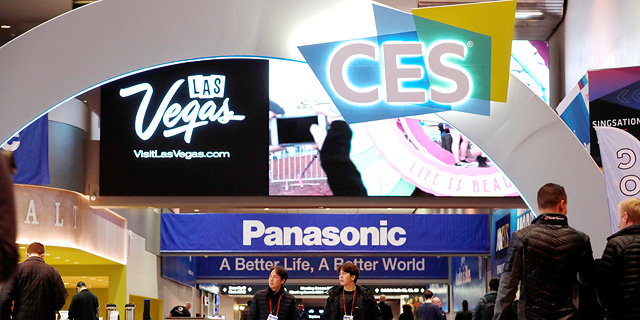 CTech's Thursday Roundup of Israeli Tech News
Mellanox and IAI to jointly develop and sell cyber technologies; CEO of internet privacy company Kape sets his sights on a $1 billion market cap
Mellanox and IAI to jointly develop and sell cyber technologies. Mellanox has joined Israel Aerospace Industries' Cyber Companies Consortium (IC3), which offers advanced cyber technologies developed by local companies.
Read more
Interview | CEO of internet privacy company Kape sets his sights on a $1 billion market cap. Ido Erlichman, the Israeli CEO of London-listed Kape, belives the key to online privacy is better awareness. Read more
Printed Cellulose Burgers: Soon at a Restaurant Near You! Israeli restaurant chain BBB has partnered with 3D vegan burger printing company SavorEat. Read more
CES 2020 | TetaVi's technology could enable viewers to walk through a virtual reality movie. Israel-based TetaVi develops volumetric video technology made portable using four depth cameras developed in-house. Read more
CES 2020 | From drone-based games to putting out fires in Australia. Israel-based Edgybees developed the first augmented reality game for drones. An entreat from first responders following Hurricane Irma in Florida led it to pivot.
Read more
Gene therapy company Emendo Biotherapeutics raises $61 million. Emendo uses protein engineering to treat certain genetic disorders and diseases. Read more
Tel Aviv-based transcription startup Verbit raises $31 million. Verbit develops an AI system capable of automatically transcribing recorded speech. Read more
Predictive care startup Clew raises $10 million. Clew develops an artificial intelligence-based analytics service and mobile app used for the early detection of life-threatening complications in patients in intensive care units. Read more
Polish coworking company Brain Embassy opens first Israeli location. The new coworking space spans four floors and 4,000 square meters at the Adgar 360 building located in east Tel Aviv. Read more