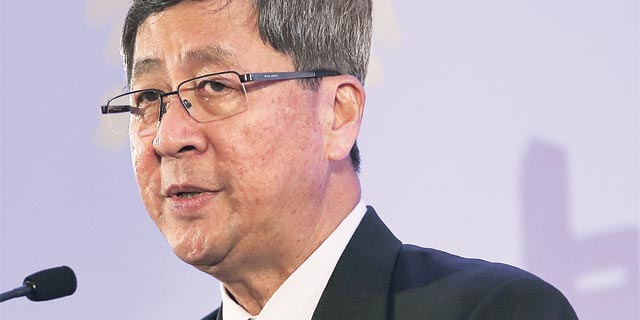 This Week's Deals
In case you missed it: these are the M&As and investments we reported on this week
Temasek was in talks to buy irrigation company Rivulis. Calcalist first reported in August that controlling shareholder FIMI was looking to sell Rivulis and that it had hired Goldman Sachs to do so.
Read more
Adtech company Perion acquired analytics startup content IQ for $73 million. Content IQ uses data analytics algorithms to assess revenue potential in the digital publishing sector. Read more
Smart farming startup CropX acquired CropMetrics. CropX uses soil sensors and cloud-based analytics software to optimize agricultural yield. Read more
Gene therapy company Emendo Biotherapeutics raised $61 million. Emendo uses protein engineering to treat certain genetic disorders and diseases. Read more
Cellebrite acquired BlackBag Technologies for $33 million. Israel-based Cellebrite specializes in mobile forensics, and its devices are used for mobile data extraction by law enforcement, intelligence agencies, military entities, law firms, and security firms.
Read more
Tel Aviv-based transcription startup Verbit raised $31 million. Verbit develops an AI system capable of automatically transcribing recorded speech.
Read more
Foxconn backed medical imaging company Nano-X in $26 million round. Nano-X develops a small digital X-ray imaging device, intended to reduce costs and increase accessibility to X-ray medical diagnostic results. Read more
Live video courses marketplace Jolt raised $14 million. Jolt operates a network of campuses offering professional video courses to tech workers in all career stages.
Read more
Predictive care startup Clew raised $10 million. Clew develops an artificial intelligence-based analytics service and mobile app used for the early detection of life-threatening complications in patients in intensive care units. Read more
Billionaire Len Blavatnik aimed for the moon with $1 million SpaceIL grant. The grant is intended to support the Beresheet 2.0. spacecraft program and advance the goal of landing an unmanned Israeli spacecraft on the moon.
Read more