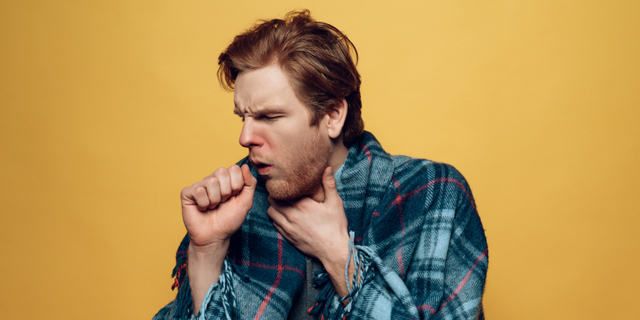 List
An App a Day Keeps the Doctor Away: 8 At-Home Health Monitoring Startups
Imagine a technology that can predict your next asthma attack a day before it occurs or detect a disease before you exhibit any symptoms. These eight companies are looking to turn your smartphone into a personal physician
Elham Nasser Eddin
|
17:27 30.01.2020
A digital health revolution is well on its way, with mobile applications and artificial intelligence technologies already capable of diagnosing and monitoring, if not treating, different diseases and conditions from the comfort of a patient's home. Imagine a technology that can predict your next asthma attack a day before it occurs or detect a disease before you exhibit major symptoms. Listed below are eight Israel-linked startups that are looking to turn your smartphone into a personal physician. Healthy.io
Founded: 2013
Founders: Yonatan Adiri
Based in: Tel Aviv
Healthy.io Ltd., formerly known as OwnHealth, develops a mobile app for testing urine to diagnose a variety of infections, chronic illnesses, and pregnancy-related complications using the patients' built in phone camera. The company uses computer vision and artificial intelligence technologies to analyze chemical color changes to dipsticks provided in a specialized kit, coming back with instant results.
Resmetrix
Founded: 2017
Founders: Ari DeRowe, Zvi Reznic
Based in: Haifa
Resmetrix Medical Ltd. develops a wearable device that can detect early warning signs of asthma attacks. The company's device wirelessly connects to a phone app offering health updates and enabling a quick medical intervention. The app uses AI to monitor the patient's breathing patterns and trends to evaluate asthma progression.
K health
Founded: 2016
Founders: Israel Roth, Allon Bloch, Ran Shaul, Adam Singolda
Based in: Tel Aviv and New York
K Health Inc. uses collects a user's physician notes, lab results, and prescriptions, using AI to provide information and treatment suggestions based on how similar cases in its database were dealt with.
Hello Heart
Founded: 2013
Founders: Eran Keisar, Maayan Cohen, Ziv Meltzer
Based in: Redwood City, California
Hello Heart Inc. develops a mobile app that tests and monitors blood pressure and sugar levels at a patient's home. The self-diagnosis platform provides users with personalized medical advice and helps track and monitor their health, drug intake, and physical exercise.
Founded: 2007
Founders: Oren Oz
Based in: New York
Nuvo Group Ltd. develops wearable devices that aim to help pregnant women carry on their regular lifestyle without forgoing necessary monitoring. Nuvo's technology combines AI and machine learning technologies to offer pregnant women fetal and maternal monitoring options without having to visit the doctor.
Medisafe
Founded: 2012
Founders: Omri Shor, Rotem Shor
Based in: Haifa
Medisafe Project Ltd. develops a mobile app that helps patients follow their treatment and medication schedules. The company incorporates AI and behavioral data technologies to offer users customized notifications for refills or medication updates, as well as general health recommendations.
Founded: 2016
Founders: Alon Ironi, Ronen Jashek, Rostislav Barabash, Shimon Eckhouse
Based in: Netanya, Israel
Theranica Bio-Electronics Ltd. develops a wearable migraine treatment device that can be controlled using a smartphone. The device combines electrical nerve stimulation (ENS) and Neuromuscular-stimulation (NMES) technologies to intercept pain signals traveling to the brain, thus alleviating symptoms.
6over6
Founded: 2013
Based in: Kfar Saba, Israel
Founders: Ofer Limon, Alex Zlotnik
6 Over 6 Vision Ltd. develops an online service and a mobile app that enables users to test their vision online, using a smartphone or a computer. Among the tests offered pupillary distance (PD) and astigmatism.