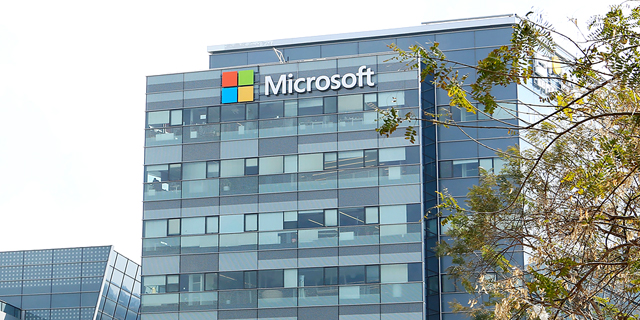 CTech's Wednesday Roundup of Israeli Tech News
Microsoft appoints Michal Braverman-Blumenstyk head of Israel R&D; NSO buys counter-drone company Convexum
Microsoft appoints Michal Braverman-Blumenstyk head of Israel R&D. Braverman-Blumenstyk joined Microsoft in 2013, founding the cybersecurity center within the Microsoft Israel Development Center.
Read more
On February 19, Herzog Fox & Neeman and Herzog Strategic, in partnership with CTech will be hosting Dark Web and cyber experts to share their insights and strategies for meeting the cyber challenges coming from the Dark Web.
Click here for the agenda and registration
Read more
Interview | An Alibaba early backer looks to Israel. GGV Capital manages some $6 billion in assets across seven funds, counting Airbnb, Slack, Grab, and Houzz among its portfolio companies. To entice Israeli startups to hop on its bandwagon, the fund has sent over two of its leading executives.
Read more
Intel's Israel-developed sports viewing technology comes to French soccer. True View technology was developed in Israel and is currently deployed at the Parc des Princes stadium in Paris. Read more
LiDAR startup Innoviz partners with China's Shaanxi to deploy autonomous trucks. Innoviz develops low-cost, small-size LiDAR systems designed to enable the mass commercialization of autonomous vehicles.
Read more
Cybersecurity startup Sixgill raises $15 million. Sixgill develops a threat intelligence service that monitors and tracks dark web activities for organizations, financial institutions, and law enforcement officials.
Read more
Stock option marketplace EquityBee raises $6.6 million. EquityBee offers a marketplace where startup employees who lack the necessary funds to exercise their stock options can find investors, in return for a part of the potential future gains.
Read more
Business travel startup Arbitrip expands to London. Arbitrip offers an online service for companies booking hotel rooms for their employees that uses machine learning algorithms to study user preferences and booking requirements and scours the web for matching accommodations.
Read more