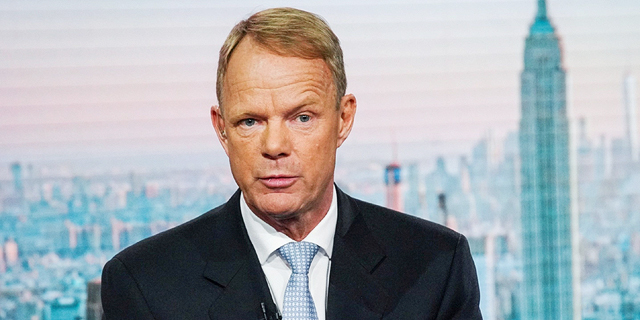 Analysis
Teva's Small Print Gives Rise to Optimism
The improvement CEO Kåre Shultz promised is not immediately evident in the drugmaker's forecast for 2020, but a closer look shows Teva's new brand drugs are starting to live up to their promise
Sophie Shulman
|
12:25 13.02.2020
In November 2019, Teva Pharmaceutical Industries Ltd. CEO Kåre Schultz released his first optimistic statement regarding the company's future since he stepped into the role in November 2017. Barring any external negative events and if things continue as they are, he said following the publication of the company's earning reports for the third quarter, 2019 will be the year Teva hits rock bottom and 2020 will see better operating profit. Teva jumped on the New York Stock Exchange in response. Wednesday, when Teva published its fourth quarter and annual reports for the fiscal year 2019, it had seemed at first glance that Schultz's optimism was unwarranted. The company's outlook for 2020 forecasts revenue of between $16.6 billion and $17.0 billion, and non-GAAP earnings per share of between $2.30 and $2.55. Not worse than 2019, but not the improvement Schultz hinted at, either. Teva ended 2019 with $16.9 billion in sales, a 10% drop year-over-year. Adjusted EBITDA was $4.685 billion, and is expected to be similar in 2020. Free cash flow was $2.1 billion and no big changes are expected for 2020 in this regard, either.
said
it had reached a tentative agreement to pay a fine of $250 million over the next 10 years and also donate buprenorphine naloxone, a medication used to treat opioid use disorder, in quantities valued at around $23 billion in wholesale acquisition costs. On Wednesday, Schultz said the company is still negotiating the global settlement framework with U.S. authorities, and that he is cautiously optimistic. A trial is set to start on March 20 in New York, so Teva is aiming to reach an agreement beforehand. Teva ended 2019 with a further $2.2 billion decrease in its net debt, to $24.9 billion. The company's new chief financial officer Eli Kalif estimated during the earnings call that Teva's debt to EBITDA ratio will drop to below 5 by the end of 2020. If the company manages to do so, it will be much closer to achieving its target of a debt to EBITDA ratio of 3 by 2023. This target is based on the expectation that Teva's debt will decrease to $17 billion by 2023 while its adjusted EBITDA will increase to between $5.5 billion and $5.8 billion. In November, Teva
completed
a $2.1 billion debt tender offer, upping it from an initial $1.5 billion due to demand, and used to for bond buyback. Kalif told Calcalist that the company is now balanced regarding its debenture to cash flow ratio until 2023, but is constantly tracking market returns. "If something looks attractive, we will act on it," he said. Teva ended the fourth quarter of 2019 with a free cash flow of $974 million, half of it generated operating activities. Non-GAAP operating margin for the quarter increased to 23.8%, but Non-GAAP gross profit margin dropped to 50.6%. GAAP net income attributable to ordinary shareholders in the fourth quarter was $110 million. Schultz attributed the decrease in gross profit margin to a combination of high manufacturing costs and dwindling Copaxone revenues, though it was somewhat offset by Austedo's rather high profit margin and the now completed two-year reorganization plan. Teva reached its spend base reduction target of $3 billion in 2019 as a result of extensive layoffs and facility closures. Schultz said the company is now planning its next reorganization phase: the company still has almost 60 manufacturing sites and around 20,000 different products, he said, but some locations are not synergetic enough, for example when it comes to acquisition procedures. If until now Teva focused on asset divestment, in the next few years the company will focus on increasing the efficiency of every site, he said. He repeated his target of reaching a Non-GAAP operating margin of 28% by 2023, something some analysts are skeptical about. Alongside its debt hump, Teva is still writing off losses due to its Actavis acquisition: $1.6 billion in 2019, $259 million of them in the fourth quarter. According to Kalif, the company expects to write off a similar amount in 2020. The new reorganization plan highlights what had been said about Teva's acquisition strategy in years past—that the company neglected integration, letting each new asset operate individually. That is about to change now. Today, every company conducts its purchases separately, losing out on the advantages of size, Kalif said—now Teva will manage all its locations with a more global outlook. Both Schultz and Kalif are starting to think of future growth engines now that it seems Teva is starting to get past the troubles they have both inherited from their predecessors, and they are looking to China. Penetration of the Chinese market is a slow process and you need to dedicate time to launching, Schultz said. It is not something that will happen within 3-5 years, but he did it successfully for both his previous companies, he added.