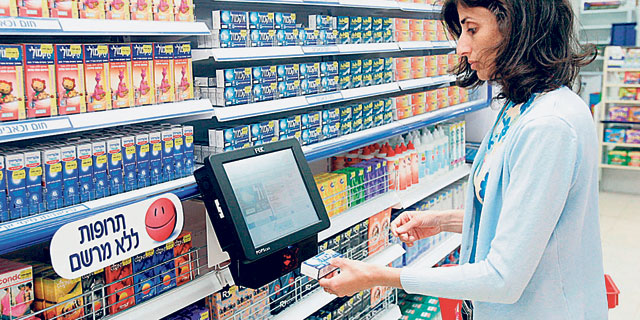 Over-the-Counter Drug Prices in Israel are Much Higher Than Overseas
The Israeli Ministries of Health and Economy summoned OTC drug manufacturers and distributors for meetings after a study found prices are 37% higher on average in Israel
Orna Yefet
|
11:06 17.02.2020
Over-the-counter drugs in Israel are much more expensive than their overseas counterparts, according to a new study. The Israeli Ministries of Health and Economy recently summoned OTC drug manufacturers and distributors for a clarification meeting after a study commissioned from business intelligence company Adkit Ltd. found OTC drugs in Israel are priced 37% higher on average, according to one person familiar with the matter who spoke to Calcalist on condition of anonymity. Each company is set to meet with the regulators later this week.
The health and economy ministries first looked into the high prices of OTC drugs some 18 months ago. Two weeks ago, both ministries notified relevant companies of Adkit's results, asking for a written response to the findings prior to making them public.
The OTC drug companies, however, claim prices in Israel have not gone up over the past decade. The study was based on the list price, and only looked at prices on the private market, in private pharmacies, and at Israeli drugstore chain Super-Pharm, a senior executive at one of the summoned companies told Calcalist on condition of anonymity. Adkit did not look at the pharmacies of Israel's four health maintenance organizations, which account for 50% of drug consumption in Israel, the executive said. In Israel, unlike most of the world, OTC drug prices are regulated by the health ministry, a spokesperson for Telem, the representative organization of OTC drugs in Israel, told Calcalist. The ministry sets maximum prices, and the final price is set by the various sellers, the spokesperson said, adding that while the companies all treat the ministries' inquiries with the proper respect, an initial look at the study and the data it is based on points to significant failings. In recent weeks, the ministries of health and economy worked to obtain a clear picture of the OTC drug pricing situation in Israel, and the findings are currently being discussed with the relevant bodies, the two ministries said in a joint statement.