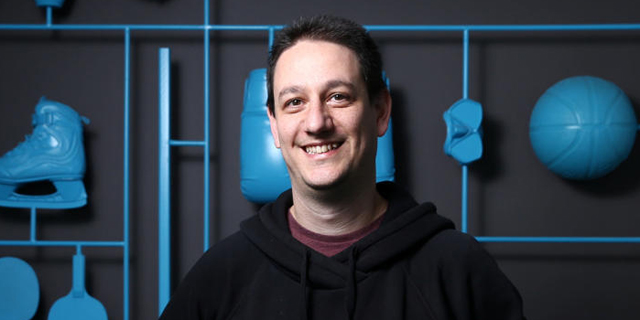 The Biggest Challenge in Sports Broadcast Is Keeping Viewers Engaged, Says WSC Sports CEO
Daniel Shichman, co-founder and CEO of the Israel-based sports-tech startup, says viewers today tend to hop from media to media during broadcast
Meir Orbach
|
13:25 17.02.2020
One of the biggest problems with live sports broadcasting is to retain the attention of viewers, according to Daniel Shichman, co-founder and CEO of Israel-based sports-tech startup WSC Sports Technologies Ltd. "Sports broadcasts are long and viewers today tend to hop from media to media," Shichman said in a recent interview with Calcalist. Founded in 2011 and based in the Tel Aviv area, WSC Sports uses artificial intelligence capabilities to analyze sports broadcasts in real-time, using machine learning to identify the various components of each sport and generate customized video highlights. "Our video summaries direct people's attention back to the game, and sometimes even get them to start watching in the first place," Shichman said.
WSC Sports' technology identifies interesting moments in a game using a set of rules inputted into the system prior to the game. It takes into account, for example, noises such as crowd cheers, irregular movement, or dunks, goals, and home runs.
The system can also be defined to focus on a specific athlete, based on performance or even nationality. When Israeli basketball player Omri Casspi played in the NBA, clips highlighting his performance were extremely popular in Israel, Shichman said. Same goes for French player Rudy Gobert in his home country, he added.
This article has been corrected. A previous version of this article misidentified the NBA, the NFL, NHL, UEFA (Union of European Football Associations), The German national soccer league (Bundesliga), The U.S. Open Tennis Championships, and Australia's cricket league as WSC Sports clients.