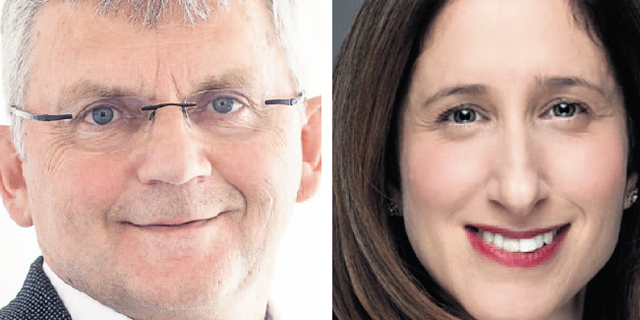 WeTech Berlin
German Mittelstand Companies Present an Opportunity for Israeli Startups
A phenomenon unique to Germany, Mittelstand companies are commonly defined as small to medium private companies with up to 50 million euros in annual revenue and less than 500 employees
Or Shapira
|
17:53 19.02.2020
Thinking of German companies, giant multinationals, like Mercedes manufacturer Daimler AG or electronics company Siemens AG, tend to come to mind. Most German companies, however, are what is known in Germany as Mittelstand companies. Mittelstand companies are a phenomenon unique to Germany. They are commonly defined as small to medium private companies, with between 1 million euros and 50 million euros in annual revenue and less than 500 employees. However, there are also German companies with thousands of employees that still think of themselves as Mittelstand companies, because they are a family-owned business with very limited management.
We could feel Mittelstand companies are opening up to innovation so we were looking for a way to connect them with Israeli startups, Engelberg said in an interview. "The problem was that these are all private companies that do not post filings and there is no single body that represents them, she said. These companies are hard to reach, partly because they are spread all over Germany, she added. Engelberg then decided to partner with STARTPLATZ, an innovation center based in Cologne and Dusseldorf and servicing the state of North Rhine-Westphalia (NRW) in Germany's west. Together, the Israel Trade Center and STARTPLATZ formed the Startupnation to Mittelstand project. Last fall, the project held a week-long seminar in Dusseldorf in which 10 selected Israeli startups participated alongside dozens of Mittelstand companies. The event included technology pitches and one-on-one meetings between the companies, which led to at least one collaboration agreement for every startup. A substantial portion of the seminar was dedicated to an educational program covering the cultural gaps between Israel and Germany and the different approaches each country has to doing business. Since Israeli companies are accustomed to the American market, they tend to be very aggressive, Alon Brandman, the project's managing director said in an interview. "I have seen more than once how after a successful meeting between an Israeli startup and a Mittelstand company, the people on the Israeli side send multiple followup emails and do not understand why the Germans are not answering," he said. This type of business pressure just isn't compatible with the German lifestyle, in which people do not take their work home with them and the inbox stays in the office, he explained. STARTPLATZ's founder, Lorenz Graef, advises Israeli startups to be more patient. German customers do not want to be swept off their feet, it takes time and several meetings to build actual trust, but once it is there, if the product is good enough, there will be a long and stable collaboration, Graef said. Industry 4.0 startup 3DSignals Ltd., which develops sensors for the digitalization of factories, is collaborating with several Mittelstand companies, including Samson. Danya Golan, 3DSignals' vice president of marketing, can confirm first hand the importance of patience when dealing with German companies. One client took several months to contact the company after a successful meeting in STARTPLATZ's seminar, she said in an interview. These are factories that have been operating for over a century, they put quality first and their processes are long and it is different than an Israeli startup that can come up with a product and make it in two weeks, Golan said. Israeli voice recognition startup VocalZoom Ltd. also participated in Startupnation to Mittelstand's seminar and has several Mittelstand companies as partners. When dealing with German clients you have to be very concrete, founder and CEO Tal Bakish said in an interview. You cannot use marketing tricks as they would prefer to settle for a less advanced product as long as it is substantial, he said. Bakish also said the seminar taught him about the different negotiation cultures between the countries. You cannot play hard to get, he said. "If you say you are not interested, a German client will just move on," he said. "The most important thing is to have someone that speaks the language and knows the market, it's the best money you can spend," he added. Graef went even further and suggested companies open an extension in Germany, to help local clients feel more comfortable. It took time to bridge the gaps, Samson's Andreas Widl said. "At first, our employees were unwilling to speak English and felt weird about having people walk around in flip flops and T-shirts," he said. But, after two years of working towards a collective cause, things changed for the better. "In the end, if you look at ways to collaborate and see technology not as a threat but as an opportunity, there is great potential, he added.
With 18 million residents, NRW is responsible for 21% of Germany's gross domestic product. It houses around 20,000 foreign companies and is home to 20 out of Germany's 50 biggest companies, including telecommunication company Vodafone Group PLC, pharmaceutical and chemicals company Bayer AG, industrial engineering company ThyssenKrupp AG, electric utilities company RWE AG, and energy company Uniper SE. NRW also hosts around 700,000 Mittelstand companies.
Dusseldorf, Cologne, and other cities in NRW are currently working to draw in startups from Germany and around the world by offering financial support. NRW intends to invest around 640 million euros in future projects by 2021.