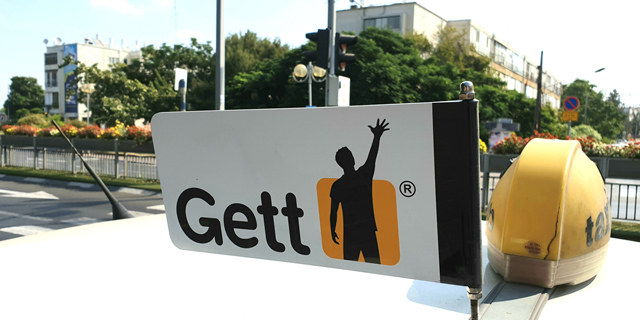 Gett's IPO Dreams Are Farther Than Ever with $24 Million in Private Financing
In May, Gett CEO Dave Waiser stated the company's round that month was likely its last before an early 2020 IPO, but a recent report from backer Vostok reveals Gett raised additional funding in the last quarter of 2019
Meir Orbach
|
12:32 20.02.2020
In May 2019, Gett CEO and Co-Founder Dave Waiser told TechCrunch in an
interview
that the round the company raised that month would likely be its last prior to going public in the first quarter of 2020. The annual report for 2019 published earlier this month by Stockholm-listed venture capital firm Vostok New Ventures Ltd., which holds a 5.28% stake in the ride-hailing company, reveals a different story. In its report, Vostok stated Gett raised $24 million during the fourth quarter of 2019. Of that sum, Vostok invested $5 million through a convertible loan, it said. Vostok also estimated that Gett's valuation dropped by 7%, to $1.4 billion. The firm did not disclose any details about Gett's plans to go public.
$120 million
in an undisclosed mix of equity and debt, and boosted its numbers with the $80 million round it closed in June 2018. Gett also stated the May 2019 investment was made according to a $1.5 billion company valuation, when the $80 million were raised according to a valuation of $1.4 billion. Among the company's backers are Volkswagen AG, which initially invested $300 million but
reportedly
mostly pulled out of that investment, and Len Blavatnik's Access Industries LLC. Gett raised $800 million to date. Gett, founded in 2010, has rebranded itself in recent years from a taxi-hailing company to one working mainly in the enterprise market. The company, which employs some 1,200 people, has over 17,000 business clients, a third of them Fortune 500 companies, according to company statements. In the report, Vostok said Gett became operationally profitable in December 2019, reporting a positive consolidated EBITDA of around $300,000, not including fixed research and development costs, in its countries of operation—Israel, Russia, and the U.K. The firm called this "an enormous achievement in a sector which has become famous for its inability to show anything but losses," adding that this positive EBITDA was achieved "across each of its transportation, delivery, and shuttle product lines." Another event Vostok highlighted in its reports is Gett's recent
collaboration
with Lyft, following the closure of the former's New York subsidiary Juno. The agreement enables the company's corporate clients to use Lyft's services through Gett's app. Gett has several similar partnerships, for example with Via Transportation Inc.