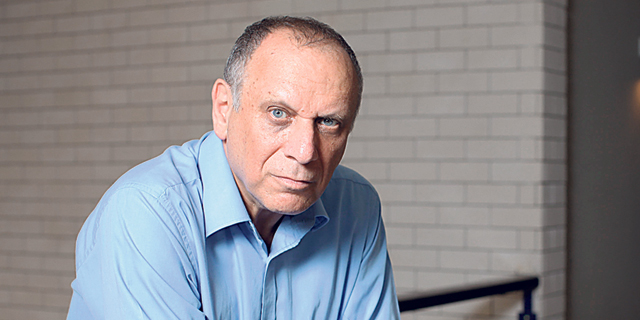 Schneider Electric Backs Venture Capital Firm Grove
Schneider Electric invested $10 million in commitments in venture capital firm Grove Ventures Capital's second fund, announced last week
Meir Orbach
|
16:48 23.02.2020
Paris-listed Schneider Electric SE was one of the investors in Israel-based venture capital firm Grove Ventures Capital (GP) Ltd. $120 million second fund
announced last week
, according to one person familiar with the matter who spoke to Calcalist on condition of anonymity. Schneider Electric invested $10 million in commitments in the fund, that person said. The firm's latest fund, Grove II, will invest in early-stage Israeli deep tech companies, the firm said. The firm's intention to raise a second fund was
first reported by Calcalist
in July. Grove II has already made two investments that will be announced in upcoming months, the company said.
Tel Aviv-based Grove invests in companies focused on chips, internet-of-things (IoT), artificial intelligence, and cloud infrastructure, with the intent of leading innovation in various sectors including industry 4.0, digital health, and smart transportation. The current fund brings Grove's commitments to $230 million.
Among Grove's portfolio companies are battery-free sensor startup Wiliot Ltd.; open-source API marketplace RapidAPI, incorporated as R Software Inc.; infrared imaging startup TriEye Ltd.; and industrial equipment sensor startup 3D Signals Ltd.
Dov Moran, Grove's founder and CEO, was the CEO of M-Systems Inc., the company that invented the USB flash drive. M-systems was bought by SanDisk Corp. in 2006 for $1.6 billion. Additional partners in Grove are Sigalit Klimovsky, Lotan Levkowitz, and Omri Green.
"The investment and partnership with Grove is intended to give us a deep presence in the Israeli innovation ecosystem, which is now one of the world's fastest-growing in the fields in which Schneider Electric has an interest in, such as industry 4.0, artificial intelligence, and machine learning," Jean-Louis Stasi, a vice president at Schneider Electric said in a statement.