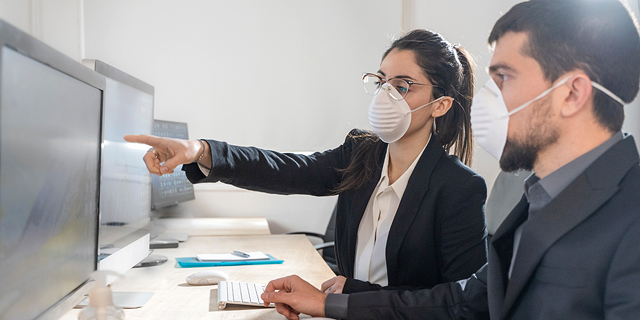 Coronavirus
Canceled Meetings and Video Job Interviews: How the Coronavirus Affects Israeli Tech Workers
The spread of the coronavirus is quickly affecting the workplace, forcing companies and employees to adjust to the growing reality of more and more people forced into home quarantine
Maayan Manela
|
14:30 09.03.2020
The spread of the coronavirus (Covid-19) is quickly affecting the workplace, forcing companies and employees to adjust to the growing reality of more and more people forced into home quarantine. As a result, the way we work will have to change, placing less emphasis on physical presence and more on performance and independent work. The pandemic affects not only current employees but candidates as well. Job recruitment is down, with some companies canceling their hiring plans altogether and some choosing to slow them down.
"Remote work requires a different skill set," Srur said. Instead of moving projects along in meetings, workers will need to get results through digital means and learn to manage themselves and others on their team effectively, she added.
Organizations will have to examine an array of qualifications, including a candidate's level of self-discipline that would allow them to get results without being constantly observed by a superior; whether their personality is compatible with working long hours without company; and even if their living arrangements are suitable for work, Srur said. Data-based marketing company Optimove, incorporated as Mobius Solutions Ltd., which employs 260 people in Israel, New York, London, Singapore, and India, is set for a scenario requiring its employees to work from home. "Normally, we do not have a standardized remote work policy and it is done on a case by case basis," Shirly Evrany, vice president of human resources at Optimove, told Calcalist.