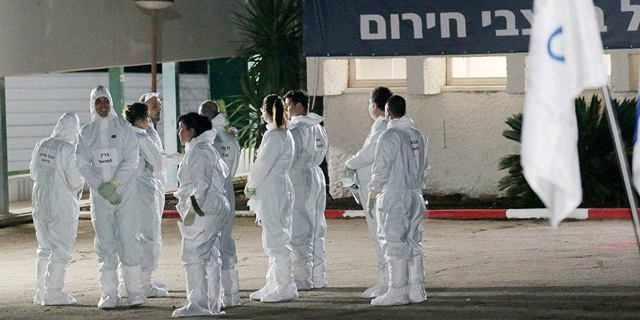 Coronavirus
Following International Seclusion, Israel's Corona Cases Reach 50
Eleven new cases were identified on Monday, but only one out of the overall 50 is considered serious. Four patients have already recovered
Israel has identified 11 new cases of Covid-19 on Monday, bringing the number of overall cases diagnosed in the country to 50. Of the 46 active cases—four people have recovered to date—only one is considered in serious or critical condition. The announcement by Israel's Ministry of Health came just after the government made the decision to effectively shut down Israel's borders.
Per Prime Minister Benjamin Netanyahu's
announcement
Monday evening, all Israelis returning to the country from abroad as of 8 p.m. Monday are required to enter a 14-day home-quarantine. Non-citizens entering the country will only be able to do so if they prove they have the ability to enter quarantine as well.
canceled
many flights over the past weeks due to Israel banning entrance from certain countries, Israir announced Monday it will be canceling all its international flights as of next week, until the end of March. It will also be taking action to return all its passengers currently abroad to Israel by the end of the week. Hungarian low-cost airline Wizz Air Holdings PLC announced it will be suspending all flights to and from Israel between March 12 and March 23. Israel's healthcare system, meanwhile, is continuing its
preparations
. Internal medicine wards at various hospitals across the country have started receiving corona patients yesterday, and Beer Sheva's Soroka University Medical Center opened a dedicated area for coronavirus where all necessary monitoring will be done remotely.