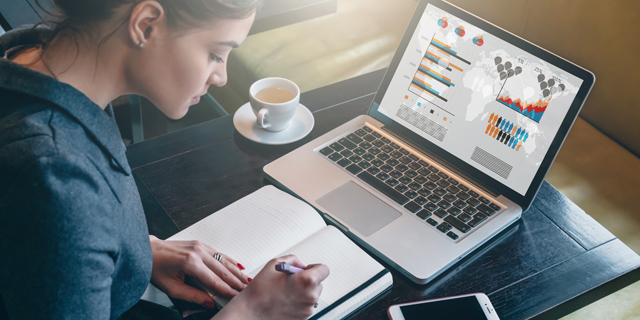 List
Quarantined? These 6 Startups Will Help You Keep Up With Your Studies From Home
With the rapid global spread of coronavirus, making the classroom feel more like a petri dish, these Israel-linked startups offer solutions for remote learning
Elham Nasser Edin and Adi Pick
|
16:19 12.03.2020
The rapid global spread of coronavirus (Covid-19) has put hundreds of thousands of people all over the world in quarantine. As the traditional classroom now feels more like a giant petri dish, many universities, colleges, and schools have begun offering remote online classes.
Below are six Israel-linked startups offering online learning tools that can help ease the crisis' impact on education.
Founded: 2012
Founders: Andrew Ng, Daphne Koller
Based in: Mountain View, California
Funding to date: $333.2 million
Co-founded by Israeli entrepreneur Daphne Koller, Coursera, Inc. develops an online education website that offers users recorded video lectures, peer-graded assignments, and discussion forums, enabling students to take university courses of various disciplines for free or at a reduced fee. Diligent students can even earn full master's degrees through the site.
Founded: 2011
Founders: Yuval Kaminka, Roey Izkovsky, Yigal Kaminka
Based in: Tel Aviv
Funding to date: $43 million
JoyTunes Ltd. develops a web and mobile app that teaches users to play musical instruments. Simply Piano, JoyTunes' signature app, shows aspiring musicians in real-time which piano keys to press to play a song of their choice. Through sound recognition technologies, the app is able to recognize how well users are performing and give step-by-step feedback to help them improve.
Founded: 2000
Founders: Yariv Binnun, Boaz Binnun
Based in: Ramat Gan
Funding to date: unspecified
eTeacher Group Ltd. operates online virtual classes led by teachers and scholars. The company offers weekly live courses and recorded courses to students around the world. MyQuest
Founded: 2013
Founders: Edan Kertis
Based in: Petah Tikva
Funding: undisclosed
MyQuest Ltd. develops an online-learning website and app for teachers, coaches, and trainers. The company's online service helps educators create a personalized and contextualized learning experience that is centered on feedback and mentorship. Rather than just delivering lessons through videos or written content, students are encouraged to experiment with what they have learned through interactive activities on the site.
Liberated 3D
Founded: 2014
Founders: Amir Fischer, Offir Remez
Based in: Tel Aviv
Funding: undisclosed
Liberated 3D develops an online service that lets education publishers create interactive three-dimensional content. The company's technology integrates into existing online textbooks and courses, offering an immersive learning experience. I-Class
Founded: 2013
Founders: Michal Wolfman
Based in: Kfar Saba
Funding: undisclosed
I-Class - Information Technology Ltd. partners with publishers, digital-content providers, and academic institutions to offer an app that contains digital textbooks, interactive videos and games, worksheets, and quizzes. The app also includes tools enabling teachers to create classroom blog posts, grade assignments, make class schedules, and share documents.