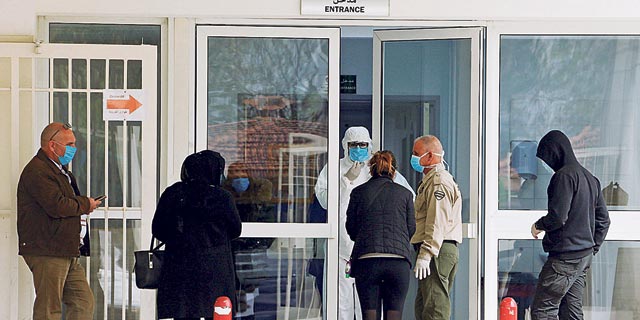 Coronavirus
Israel To Use "Anti-Terrorism" Digital Means to Track Corona Cases, Says Netanyahu
While Israel has yet to announce the complete lockdown China enforced when the first infection cases started popping up in Wuhan, it seems to be taking a leaf from China and SARS-veterans like South Korea on another front: digital tracking and monitoring
Lilach Baumer
|
12:49 15.03.2020
As the number of coronavirus (Covid-19) cases in Israel continues to climb, Israel has
announced
stricter restrictions such as limiting gatherings to up to 10 people and shutting down all educational institutions, further advising people to work from home, avoid public transportation, and keep a 2-meter distance from one another. All these measures are intended to achieve one thing: flatten the infection curve and limit the spread of the virus in Israel as much as possible to relieve the burden on the healthcare system. While Israel has yet to announce the complete lockdown China enforced when the first infection cases started popping up in Wuhan, the largest city in the Chinese Hubei province, it seems to be taking a leaf from China and from SARS-veterans like South Korea on another front: digital tracking and monitoring.
announced
it would escalate its monitoring with a government-developed smart city system that will utilize data such as surveillance camera footage and credit card transactions to trace patient movements. Taiwan is tracking people via
sim cards
and through its many containment measures has managed to slow down the spread admirably, though officials warn communal contagion is only a matter of time.