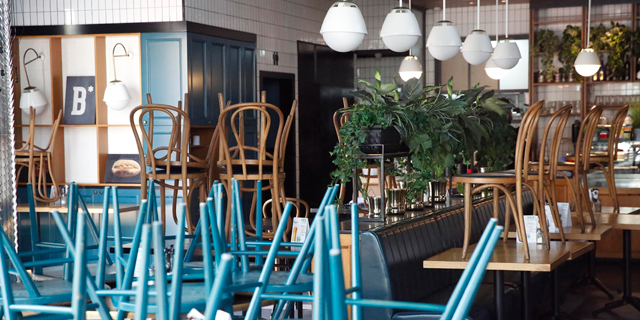 CTech's Tuesday Roundup of Israeli Tech News
Israeli government bypasses parliament, approves surveillance on civilians to fight Covid-19; Israel now has 304 Covid-19 cases
Israeli government bypasses parliament, approves surveillance on civilians to fight Covid-19. After a parliamentary subcommittee refused to grant police and Shin Bet the authority to use technological means to monitor the location of coronavirus patients, the Israeli government utilized the country's permanent state of emergency to pass the regulations. Read more
Israel now has 304 Covid-19 cases. While Israel has not yet gone into complete lockdown, most of the country's economic activity has now been halted. Read more
Israel's finance ministry now estimates coronavirus will cut annual growth to 0%. The ministry's chief economist, Shira Greenberg, has estimated the current losses caused by the emergency measures enacted to slow the spread of Covid-19 at NIS 45 billion (approximately $11.87 billion). Read more
Coronavirus panic leads to 18% jump in Israeli food sales—in one week. Canned foods, rice, and pasta have seen the sharpest increases in demand as Israelis storm the shelves. Read more
In light of Covid-19, Israeli hotels forecast loss of revenue, freezing of payments. Israeli hotel chains Fattal and Isrotel have both cut back on staff and decided to postpone payments to suppliers as of April 1, hoping to fend off some of the pandemic's impact. Read more
Corona Q&A: The tech sector is agile in responding to crises, says Pitango managing partner.
Read more
Young companies have an advantage in these challenging times, says StageOne founder.
Read more
The effects of coronavirus on Israel's tech sector will be minimal, says Highroad managing partner. Read more
In other news…
H&F to acquire cybersecurity startup Checkmarx according to $1.15 billion valuation. The American private equity firm is buying Checkmarx from current owner Insight Partners, which acquired it in 2015 for $100 million. Read more
The Israeli unicorn stiffing its employees. On paper, Tel Aviv-based artificial intelligence company InfiBond is valued at $1.25 billion; in reality, its employees have yet to be paid this year. Read more
Cybersecurity Axis Security emerges from stealth with a $14 million funding round. Axis Security develops cloud-based cybersecurity technology to secure enterprise applications.
Read more