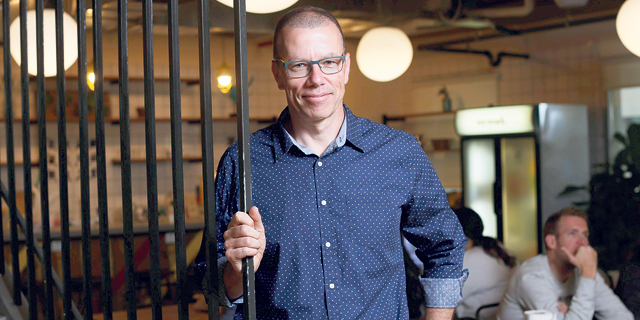 Corona Q&A
Every Crisis Is an Opportunity, and These Downhills Have an End, Says Gong.io Exec
Amit Bendov, co-founder and CEO of Israel-based conversation analytics startup Gong.io, answered six questions about the Covid-19 crisis and its effects on the Israeli tech sector
Every crisis brings a new opportunity, according to Amit Bendov, co-founder and CEO of Israel-based conversation analytics startup Gong.io Ltd. In its attempt to curb the spread of the coronavirus (Covid-19), the Israeli government announced stringent measures, including a ban on gatherings and a forced shut down of all nonessential businesses, grinding the economy to a temporary halt.
On Sunday, Bendov answered six questions about the crisis and its effects on the Israeli tech sector.
We have also significantly enhanced our communication with several video meetings a day.
In what ways do you expect the coronavirus crisis to impact your organization in the coming months?
Gong.io's product supports sales teams that work remotely, and we are already seeing more buyers asking for help in this new reality.
We have always been a 100% cloud company, which means that our team only needs their laptop and a couch or a chair to sit on, so we believe the impact will be minimal. This is a great opportunity for us to work fully remotely, and that will make us as a company when the situation ends.
Moreover, Gong.io's product helps companies better view existing and potential deals and to decrease the impact such crises have on sales.
How do you see the coronavirus crisis impacting the Israeli tech sector?
It is a bit too early to say, even the giants don't have the full picture. Strong companies with a robust business model will take a hit, but will survive. Some companies will benefit, some will suffer, especially those focused on industries such as travel, restaurants, and hospitality.
What can be done to minimize the damage?
As the market is still very volatile, it is wise to wait a bit with venturing into new areas. In such situations, companies should be more aware of customer needs and even be proactive in helping them minimize the effects. At the same time, remember that every crisis is an opportunity, and these downhills have an end. Make sure you continue to work on your core initiatives so that you can emerge as a winner when the crisis comes to an end.
What are the top three rules to follow to endure the crisis?
We call it "HBO":
First comes the health of your team members, their families, and communities.
After that, understand how your business will be impacted by this crisis and adjust plans accordingly.
Lastly, focus on operations. Invest in processes and technologies to ensure that your team can be productive while working remotely.
The key is to keep the routine as much as possible. We are using tools and operations, such as virtual coffee breaks to give our teams the feeling of working inside the office.
Do you believe the coronavirus pandemic will have a lasting impact on social, economic, and cultural norms?
I am convinced that some of the remote working capabilities developed these days will be used more frequently. Business journals have defined corona as one of the biggest experiments in remote work. It will be interesting to see if companies let more employees work from home after the crisis has come to an end. I am also sure we will all become better hand washers.