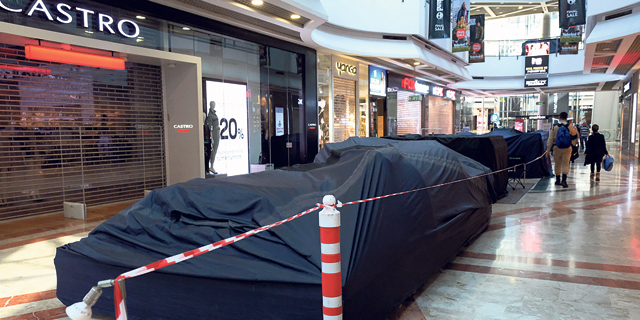 Coronavirus
Israel's Finance Ministry: Tax Income For 2020 Could Drop by NIS 50 Billion
The ministry estimates that state income from taxes will drop by NIS 5 billion just in the upcoming month as companies downsize and businesses delay payments following the spread of Covid-19
Omri Milman
|
12:33 18.03.2020
The pessimist scenario brought forth by the Israeli Ministry of Finance foresees that if the current spreading trend of the coronavirus (Covid-19) continues, and lasts several months, Israel's income from taxes could drop by as much as NIS 50 billion (approximately $12.96 billion) from its initial forecasts of an overall income of NIS 330 billion (approximately $85.57 billion) for 2020, according to one person familiar with the matter who spoke to Calcalist on condition of anonymity.
The ministry estimates that tax income will drop by NIS 5 billion (approximately $1.29 billion) just in the upcoming month, half of that because taxes were postponed for small businesses and half as companies downsize and layoff employees or enforce unpaid leave. The ministry knows that a large part of the postponed payments may not be paid at all, the person said.
Shira Greenberg, the ministry's chief economist, estimated recently that the current losses caused by the emergency measures enacted to slow the spread of the virus have already reached NIS 45 billion (approximately $11.87 billion) and that Israel's growth for 2020 could end up cut to 0%. Part of the slow in growth, however, is not translated to taxes, as much of the damage to export has to do with large exporters like Teva Pharmaceutical Industries Ltd. or Intel—which hardly pay any corporate tax.
The ministry's pessimist scenario estimates that a complete lockdown of Israel for a few weeks—a measure that has yet to be enacted—could cause damages of NIS 80 billion (approximately $20.74 billion) to Israel's gross domestic product (GDP). The Bank of Israel has estimated the damages under this scenario at NIS 90 billion (approximately $23.33 billion).