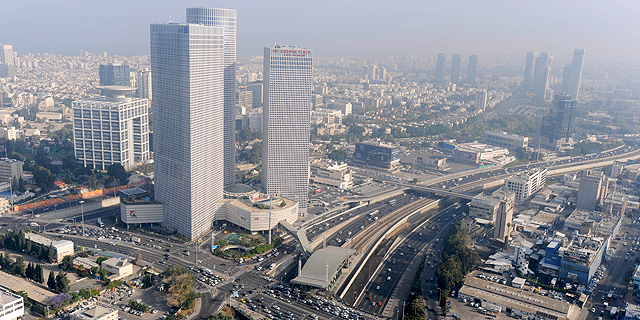 CTech's Wednesday Roundup of Israeli Tech News
Israel reports 427 coronavirus cases; Israel's Finance Ministry: tax income for 2020 could drop by NIS 50 billion
Israel reports 427 coronavirus cases. The number of serious or critical cases has stayed at five as 90 more people were confirmed to have the virus overnight. Read more
Israel's Finance Ministry: tax income for 2020 could drop by NIS 50 billion. The ministry estimates that state income from taxes will drop by NIS 5 billion just in the upcoming month as companies downsize and businesses delay payments following the spread of Covid-19. Read more
Israel's employment service registers 5,000 new people every hour. Since the beginning of March, 180,000 Israelis have registered for unemployment as the impact of Covid-19 spreads throughout Israel, 7.5 times the number seen in February. Israel's national social security agency forecasts between 500,000 and 1.2 million new unemployed people due to the. Read more
Israeli government announces NIS 50 million in grants for corona-fighting startups. The grant, spearheaded by government investment arm the Israel Innovation Authority, will support companies from all sectors with products that address the challenges of the coronavirus pandemic. Read more
Israel banks on Weizmann Institute to up pace of Covid-19 testing. The inability to conduct widespread testing, whether due to lack of kits or lack of trained personnel, has proved a problem for many of the countries currently struggling with the outbreak. Read more
New petition urges Israel's supreme court to stop plans to surveil civilians. New regulations passed by the Israeli government, bypassing parliament, let the police and Shin Bet obtain information on coronavirus patients without a warrant. Read more
Rental property management company Guesty places 10% of employees on unpaid leave. Guesty offers an online service that lets hosts manage listings across multiple platforms, including Airbnb, Booking.com, and Agoda. Read more
Virtual classroom startup Unicko crashes as Israeli academia shifts to e-learning. On Tuesday, Unicko told customers in an email it will no longer be able to offer its services to colleges and universities, due to unprecedented demand. Read more
Web visitor analytics startup Convizit raises $5 million. Convizit develops a system that automatically collects and processes website visitor information, providing website owners with data to help increase engagement and revenue.
Read more
Corona Q&A:
Israeli industry is well-positioned to deal with the corona crisis, says Qumra exec. Read more
In Israel, people know how to make the best out of extreme situations, says LivePerson exec.
Read more
The impact of coronavirus on tech won't differ by region, says Optimove exec. Read more
Every crisis is an opportunity, and these downhills have an end, says Gong.io exec.
Read more