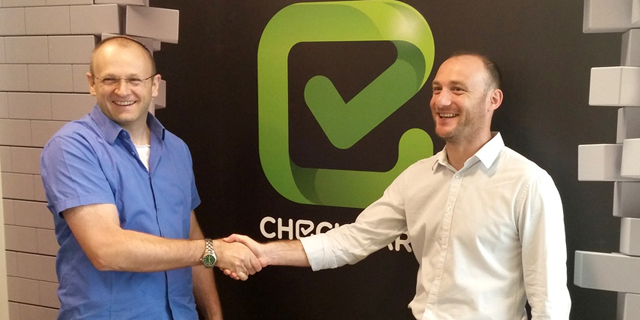 Winners and Losers of the Week: an Israeli Cybersecurity Startup Tops This Week's List
A selection of this week's winners and losers by CTech's Editor Elihay Vidal
Elihay Vidal
|
10:24 20.03.2020
This week's winners are:
While the entire world is being sucked into the threat of the coronavirus (Covid-19) epidemic, all countries are closing their borders, and every sector is busy calculating the damage that the epidemic is causing it and its employees, this week saw one surprising deal that demonstrated how powerful the Israeli high-tech sector actually is. Without a doubt, this week's winner is cybersecurity startup Checkmarx.
Earlier this week, American private equity firm Hellman & Friedman LLC (H&F) had agreed to buy Checkmarx according to a company valuation of $1.15 billion. Checkmarx CEO Emmanuel Benzaquen stressed that the deal has been in the works for just a few weeks and that it closed in the early morning hours. "I am very pleased this is happening, especially because we are unlikely to see deals like this in the near future. I hope it reflects a bit of optimism at a time like this since I assume that if they had believed this is the end of the world, they wouldn't have paid $1 billion," Benzaquen said.
Read more
Axis Security
, which emerged from stealth with a $14 Million funding round, and web visitor analytics startup
Convizit
, which raised $5 Million. On the loser side of the equation this week, we find, once again, Israel's citizens, who discovered earlier this week that under the cover of the coronavirus madness the Israeli government has
removed
another piece of their privacy rights. The government decided to allow Israeli police and the Israel Security Agency to provide the country's Ministry of Health with information on Covid-19 patients collected through
technological
means.
A long line of distinguished researchers, privacy experts, and law professionals criticized the government's decision, noting this move can prove extremely problematic in the future.
This week's data point: NIS 50 Million
Israeli government investment arm the Israel Innovation Authority (IIA), Israel's Ministry of Health, and the Ministry for Social Equality through its Digital Israel initiative, announced the allocation of NIS 50 million (approximately $13 million) in grants for corona-fighting startups and companies. As part of the initiative, the government will offer financial support equal to 50% to 75% of expenses to plans that will demonstrate a potential to bolster the country's healthcare system or provide breakthroughs in the fight against coronavirus. Read more