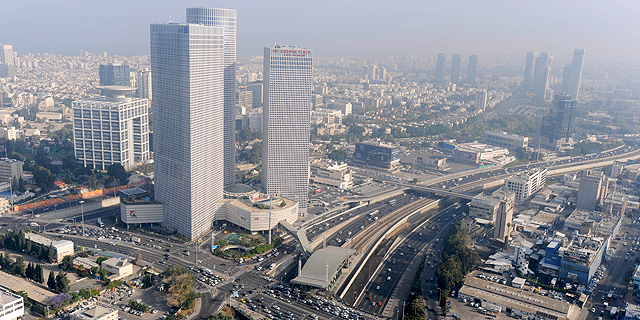 CTech's Sunday Roundup of Israeli Tech News
Israel reports 945 Covid-19 cases, first coronavirus death; Israel's health ministry starts remote management pilot for home-quarantined Covid-19 cases
Israel reports 945 Covid-19 cases, first coronavirus death. The country saw its first death on Friday, an 88-year-old man with pre-existing conditions. As the number of coronavirus cases in the country increase, so does unemployment. Read more
Israel's health ministry starts remote management pilot for home-quarantined Covid-19 cases. A system purchased from Tel Aviv-based Datos Health will enable caregivers to monitor mild cases remotely, reducing strain on the healthcare system.
Read more
GlobeKeeper to provide Israeli Ministry of Health with for voluntary civilian monitoring app. On Thursday, Israel's Supreme Court ruled against emergency regulations letting the police and Shin Bet obtain information on coronavirus patients without a warrant. Read more
An Israeli hospital set up a Covid-19 emergency care ward in 72 hours. Tel Aviv-area hospital Sheba Medical Center is preparing for the next stage of the outbreak, when many serious cases will require treatment with ventilators, and set up 45 beds in an isolated underground facility.
Read more
Portable medical device developer Inovytec to provide Israeli defense ministry with 1,000 respiratory machines. As coronavirus spreads in Israel, the country's defense industries are called on to assist in the blitz-manufacturing of respiratory machines. Read more
The coronavirus crisis can push technology forward. Emerging technologies, such as remote healthcare, bidets, and distant learning, which have been languishing for years for lack of strong impetuses to push for their adoption are now seeing a strong resurgence. Read more
Israeli startups report steep decline in early stage investments in March. So far in 2020, only 50 seed and series A rounds were raised, a decrease of more than 30% in the number of deals compared to the first quarter of 2019. Read more
On target | Do not delay, get your bidet today. With Covid-19 spreading across the globe, toilet paper is in higher demand than ever. As technological advancements change all aspects of everyday life, why is humanity still so loyal to TP? Read more
With employees working remotely, Playtika donates food budget to senior citizens. Starting Friday, the Israeli online gaming company will use its weekly food budget to finance 1,000 food baskets full of essential products such as oil, sugar, and tea, to be donated to eight different organizations and charities throughout the country. Read more
Israelis Use Their Time in Quarantine to Binge-Watch Grey's Anatomy and Fauda. As tens of thousands of Israelis are quarantined and the number of confirmed coronavirus cases continues to rise, at least one Israeli industry is seeing an upside: television and cable services. Read more
In other news
Interview | A mother knows: Adam Neumann's mom opens up. In December, WeWork founder Adam Neumann arrived in Israel for a visit. Three months later, he is still here. His mother believes he is already working on his next venture. Read more https://www.calcalistech.com/ctech/articles/0,7340,L-3802511,00.html
Avigdor Willenz backs Quantum Machines in $17.5 million round. The Tel Aviv-based startup recently launched its operation and control systems for quantum computers. Read more
Former Qualitest CEOs acquire two software startups for $5 million. Ayal Zylberman and Tali Shem Tov, former executives of software testing company Qualitest, bought software startup WellDone Software and CodeValue with the intention of merging them into one company. Read more
Tel Aviv court freezes InfiBond's assets after the AI startup failed to pay salaries. In a petition to the court, the employees claimed they have not been paid since January and that they fear no solution is near as the Covid-19 pandemic effectively paralyzed the global economy. Read more