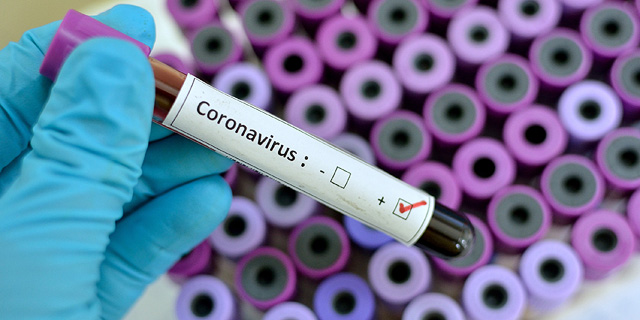 CTech's Monday Roundup of Israeli Tech News
The Israeli inventions that can shoulder some of the healthcare system's burden; With 1,238 Covid-19 cases, Netanyahu to discuss tightening restrictions
The Israeli inventions that can shoulder some of the healthcare system's burden. Israeli innovation has been enlisted in the battle against Covid-19. Here are six technological inventions helping health personnel in their fight against the pandemic. Read more
With 1,238 Covid-19 cases, Netanyahu to discuss tightening restrictions. Current restrictions limit contact to nuclear families or households and ask people to only venture outside for essential work, a supply run, or solitary exercise. Read more
Israeli hospitals video-surveil Covid-19 patients around the clock. Of the 274 hospitalized coronavirus patients in Israel, only 34 are considered in serious or critical condition, which means nearly 90% of hospitalized cases may be under constant surveillance without medical cause. Read more
New Startup Nation Central directory shows Israeli companies that can help fight Covid-19. The directory is divided into five sub-sectors: remote monitoring, diagnostics and decision support, protection and prevention, social and mental aspects, and treatment. Read more
Interview | Coronavirus will stay in Israel for at least three months, says HMO head. According to Ehud Davidson, head of Israeli HMO Clalit, his organization has enough protective gear to cover all relevant personnel, and eight labs capable of running 1,200 tests a day.
Read more
Opinion | Flattening the curve won't cover up for crooked health systems. Decades of neglect, corruption, and cynical meddling by pharma companies have turned the world's health services into money-grabbing operations. Today it is clear that the taxes, insurance, and premiums for which we all paid over the years has evaporated into thin air.
Read more
Israelis suffer yet another Covid-19 blow as Amazon cancels free shipping policy. Amazon introduced free delivery to Israel in November in what appeared to be a temporary promotion celebrating the launch of the company's Hebrew website. Read more
McDonald's shuts down Israeli operations, except to feed first responders.The company currently operates 195 locations throughout Israel, 50 of which are Kosher.
Read more
Israel's bus pass card to notify users if they shared a ride with a Covid-19 patient. Public transportation remains operational in Israel, even as it implemented partial lockdown last week.
Read more
Amazon partners with RoboGroup to offer remote STEM courses for children and youth. The program is aimed at underprivileged populations and is meant to promote learning among students who are missing school due to the coronavirus lockdown.
Read more
China's Weibo backs Y-Platform in $3.5 million round. Y-Platform, which Chinese name roughly means "the Crooked Nuts Research Institute," runs one of the most popular social media accounts in China, depicting the daily lives of foreigners in the country.
Read more