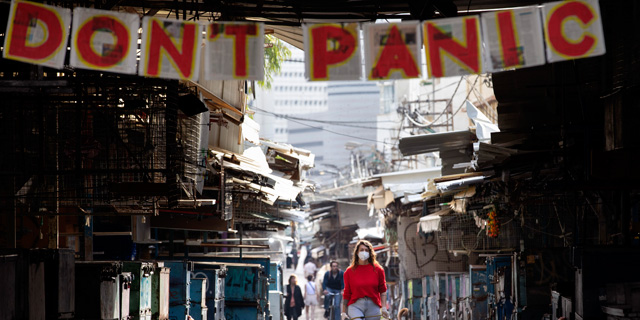 CTech's Tuesday Roundup of Israeli Tech News
Israel faces rise in Covid-19 cases with only an interim government; Experts could be wrong about the coronavirus
Israel faces rise in Covid-19 cases with only an interim government. The number of confirmed coronavirus cases in Israel has reached 1,656 on Tuesday morning, with 31 people in critical condition and on ventilators. Read more
Experts could be wrong about the coronavirus. Covid-19 mortality could be lower than current reports suggest and may not justify extensive lockdowns and the paralysis of economic activity, academics say. Read more
Analysis | Israel's state comptroller report reveals failure to prepare for a pandemic. Matanyahu Englman has released a harsh report about the state of Israel's healthcare system, but avoided assigning blame to anyone. And why did he wait four months to publish a report that was ready in November? Read more
Analysis | Israel's state comptroller's 60-page report on the local tech industry did not say much. The report, released Monday, touched on the sector's main woes but overgeneralized, took an archaic approach, and offered little to no concrete solutions.
Read more
The majority of Israel's newly unemployed: women, people under 35. Nearly 600,000 Israelis have signed up for unemployment since the beginning of the month. Read more
Knesset to vote on establishment of four committees under heavy restrictions. Monday's voting and speeches will occur in rounds of six Knesset members allowed to enter the hall at a time.
Read more
Mobileye to donate $2.75 million to social services. Organizations can apply to receive money from Mobileye until the end of the month. Read more
Intel to donate coronavirus testing system to an Israeli hospital. The $320,000 automated system can extract RNA from respiratory samples taken from people suspected of contracting the virus. Read more
MyHeritage donates 66,000 swabs to Israel to assist in the battle against Covid-19. The swabs were brought in from MyHeritage's supplier in North Carolina and the company estimates its donation to be worth about $10 million. Read more