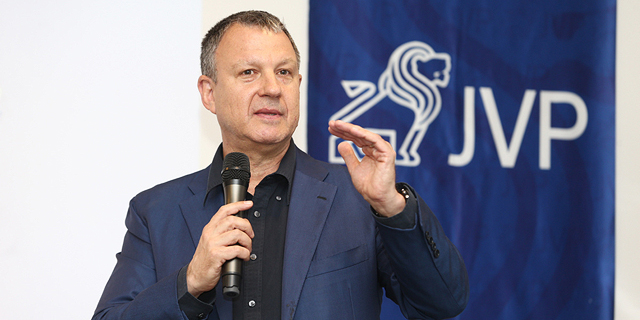 Coronavirus
"We Must Treat the Epidemic the Way Twitter Handles News: Make Medical Solutions Real Time and Democratic"
Stanford University Medicine Professor Nirav Shah spoke Tuesday at a virtual conference held Tuesday by Jerusalem-based venture firm Jerusalem Venture Partners (JVP)
Elihay Vidal
|
12:48 25.03.2020
Leaders of government, health, technology, and economy from around the world attended a virtual conference Tuesday to address the role of innovation and startups in combating the Covid-19 crisis. The event, led by Erel Margalit, founder and chairman of Jerusalem Venture Partners (JVP), hosted medical and policy experts to discuss and share their best practices and methods for using innovation in diagnostics, prevention, treatment, and more. The participants issued a call for more proactive synergy between governments and world leaders, including the global sharing of data.
"The virus is evolving. This is a 21st century disease and we need to arm ourselves with 21st century tools," said Dr. Nirav Shah, MD, a professor of medicine at Stanford University, who spoke at the event. "We need to do what Twitter did to the news cycle: make it real time and democratic, so that medical solutions are more widely available and impactful."