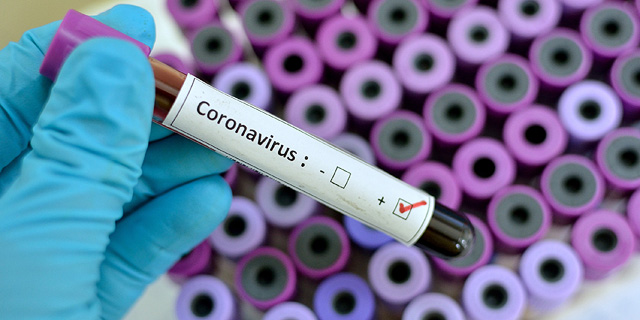 CTech's Wednesday Roundup of Israeli Tech News
Venture capital firm Pitango raises a $250 million growth fund; With five deaths, Israel tightens coronavirus lockdown
Venture capital firm Pitango raises a $250 million growth fund. Pitango has invested in more than 250 companies to date and has $2 billion in assets under management. Read more
With five deaths, Israel tightens coronavirus lockdown. Israel currently has 2,030 confirmed Covid-19 cases, 37 of them in serious or critical condition. People are now forbidden from venturing more than 100 meters from their residence, barring essential workers and people shopping for food or essentials and providing medical assistance to those in need. Read more
Read more
Israeli startup tries to figure out what coronavirus sounds like. Israel's Ministry of Defense is testing technology developed by voice analyses startup Vocalis Health on confirmed coronavirus patients to see if it can detect a vocal coronavirus fingerprint to help with diagnosis. Read more
Israeli supermarkets enjoy coronavirus-fueled foom. As most of Israel's economy grinds to a halt, local supermarket chains announce major workforce additions, sharp upsurge in consumer goods sales. Read more
Zoom's latest competitor hails from Tel Aviv. The Tel Aviv research and development center of U.S. cloud communication services company Vonage has developed a free remote conferencing service intended to rival Zoom.
Read more
Coronavirus won't slow down Check Point. In a Zoom call with employees, Check Point CEO Gil Shwed guaranteed that the company will still be handing out bonuses and pay raises on schedule.
Read more
"We must treat the epidemic the way Twitter handles news: make medical solutions real time and democratic."Stanford University Medicine Professor Nirav Shah spoke Tuesday at a virtual conference held Tuesday by Jerusalem-based venture firm Jerusalem Venture Partners (JVP). Read more
Japan's Marubeni backs airplane parts marketplace ePlane in $9 million round. On ePlane's marketplace, users can search for aircraft parts and repair services, compare prices, and communicate with vetted sellers and buyers.
Read more
Israel chemicals donates money, swabs to bolster battle against Covid-19 in Israel. ICL has donated NIS 900,000 (approximately $247,000) and 20,000 swabs to Israeli hospitals Soroka University Medical Center in Israel's southern city Be'er Sheva and Chaim Sheba Medical Center at Tel HaShomer for their efforts in countering the virus.
Read more
Corona Q&A: Businesses should use the government's offer to help them furlough employees, says exec.
Read more
We have been dealt a hard blow, says travel tech exec. Read more
We are witnessing a rise in cyber threats, says IntSights founder. Read more