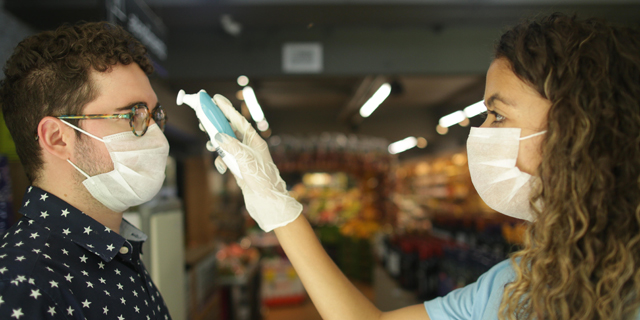 CTech's Thursday Roundup of Israeli Tech News
TripActions lays off hundreds of employees; Israel is at a critical time for its Covid-19 response, says health official
TripActions lays off hundreds of employees. TripActions offers a business travel management service that aims to save companies money on their employees' work-related trips. Read more
Israel is at a critical time for its Covid-19 response, says health official. According to Moshe Bar-Siman-Tov, director-general of the Israeli health ministry, Israel is seeing the number of its confirmed cases double every three days. Read more
Israel's new short-term rental trend: quarantine apartments. From high-end to low-budget options, short-term apartments across the country are now offering a convenient and relatively cheap solution for those required to go into a 14-day quarantine, to the dismay of neighbors. Read more
March madness: VC launches online startup competition. Venture capital firm Ground Up Ventures is launching a competition for startups, the winner of which will receive a $100,000 investment. Read more
Analysis | Bank of Israel governor takes the stage with a clear message and no tissues. On Tuesday, Amir Yaron and his team held a press conference to discuss the ongoing coronavirus crisis, stating that "without healthcare, there is no economy, but without the economy, there won't be healthcare."
Read more
Rafael tailors AI big data tech to combat coronavirus. Israeli defense technology company believes it can help predict future outbreaks of Covid-19 with big data system.
Read more
The robot that automates an Israeli HMO's coronavirus data. Tel Aviv-based Kryon develops virtual agents, or bots, used to automate organizational processes such as paperwork and the filing of insurance claims.
Read more
Text analytics startup Revuze raises $5.1 million. Revuse develops a cloud-based, text-analyzing engine that scans and analyzes both online and offline data sources that mentions a customer's brand, products, and competitors. Read more
Corona Q&A | Consumers are relying more than ever on e-commerce websites, says Namogoo exec. Chemi Katz, co-founder and CEO of ad-blocking SaaS startup Namogoo, answered six questions about the Covid-19 crisis and its effects on the Israeli tech sector.
Read more