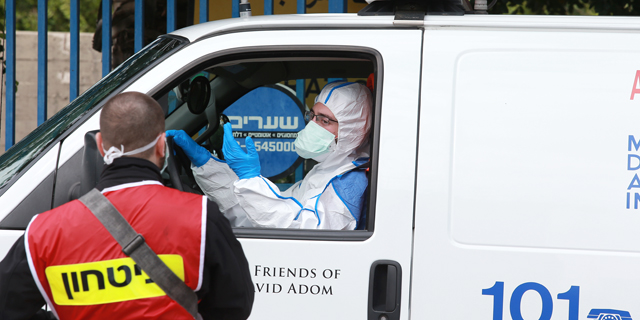 Israeli Government to Send Daily Coronavirus-Detection Questionnaire
The Health Ministry intends to use the questionnaire to learn which areas are experiencing an increase in the symptoms associated with Covid-19 and gain insight into the spread of the disease
Ynet News, Adi Pick
|
13:06 30.03.2020
In another effort to deal with the coronavirus (Covid-19) pandemic, Israel's Ministry of Health, health maintenance organizations (HMOs), and Israel's emergency service Magen David Adom (MADA) will begin asking citizens to answer a brief symptom questionnaire each day, the ministry of health announced Sunday. The questionnaire is anonymous and does not collect any identifying details such as names or telephone numbers, but does ask users to list what street they live on, without giving a house number. The health ministry intends to use the information from the questionnaire to examine which areas are experiencing an increase or decrease in the symptoms of the virus and how the disease spreads.
assess
the urgency of each case and help doctors prioritize seeing patients. Before
stepping
down in October, Radinsky served as eBay's director of data science and chief scientist in Israel. Shoham, a researcher at Technion Israel Institute of Technology's mechanical engineering faculty, also co-founded surgical robotics company Mazor Robotics Ltd.,
acquired
by Medtronic PLC in 2018 at a $1.7 billion valuation.