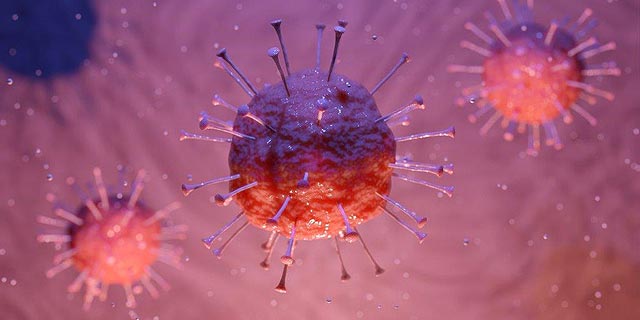 CTech's Wednesday Roundup of Israeli Tech News
Can a two-day workweek eradicate coronavirus?; More than 1 million Israelis are now unemployed
Can a two-day workweek eradicate coronavirus? Researchers at Israel's Weizmann Institute developed a model that demonstrates that a weekly cycle of two workdays and five lockdown days can minimize infection rate while maintaining economic activity. Read more
More than 1 million Israelis are now unemployed. The unemployment rate in Israel, surpassed 24%, as the number of confirmed coronavirus cases in the country reached 5,591.
Read more
Israel is tanking its economy to save a few hundred people, finance ministry officials say. The Israeli finance ministry estimates the difference between a partial and full lockdown at tens of billions of shekels. To the health ministry, that is the difference between containment and a collapse of the country's healthcare system—and the many deaths that would follow. Read more
Interview | To lift the lockdown, Israel needs 30,000 Covid-19 tests a day, says health exec. Sigal Regev-Rozenberg, CEO of Israel's third-largest health maintenance organization Meuhedet, says that even though the main focus is on hospitals, community medicine is taking the brunt of the coronavirus crisis. Read more
Israel's ministry of health shelves MyHeritage's Covid-19 testing lab. On Sunday, Calcalist reported that the company was hiring 150 people to work at the lab, that was meant to help Boost Israel's diagnosis efforts by 10,000-20,000 a day. Read more
In other news...
Cybersecurity startup Axonius raises $58 million. Axonius offers a cybersecurity asset management service that integrates information from connected devices such as desktop computers, laptops, mobile devices, and IoT devices, enabling IT and security operations teams to manage and secure them at scale. Read more
Location analytics startup Anagog raises $10 million. Anagog develops technology that collects real-time data from smartphone sensor signals and analyzes it to gain insights and make predictions about consumer preferences. Read more
Othopedic brace startup OrthoSpin raises $5 million. OrthoSpin develops an electric brace designed to help with bone lengthening, setting complex fractures, and correcting deformities. Read more
BiblioTech | CTech's book review: we are all haunted by failure, we should give up only when dead. Citi Israel CEO and head of Markets Neil Corney on Sir Alex Ferguson and Sir Michael Moritz's "Leading". Read more