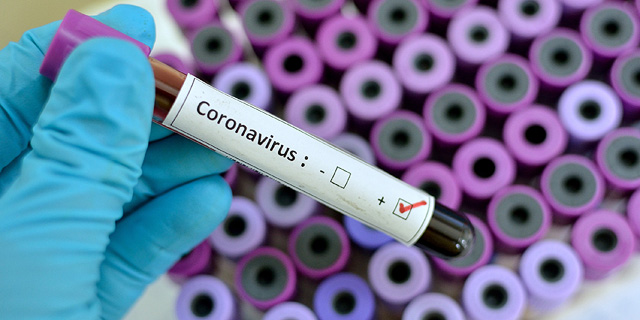 CTech's Thursday Roundup of Israeli Tech News
Israel fast-tracks $180 million to tech firms through innovation grants; Tourism crash threatens survival of Israeli travel tech companies
Israel fast-tracks $180 million to tech firms through innovation grants. Israel Innovation Authority pledges to provide an immediate infusion of NIS 650 million to the tech industry to help cope with coronavirus fallout.
Read more
Tourism crash threatens survival of Israeli travel tech companies. A survey by advisory company Innovate Israel found that travel tech startups suffered an average 63% drop in income in March.
Read more
Israeli prime minister, senior officials to quarantine after health minister diagnosed with Covid-19. Coronavirus death toll in Israel reached 31 Thursday morning. Ministry of Health director-general to manage the crisis through digital means due to isolation requirement. Read more
Israel will overcome Covid-19 crisis by June, says Mellanox CEO. Eyal Waldman, CEO of Israeli chipmaker Mellanox, is optimistic Israeli ingenuity will help it recover from the financial crisis caused by coronavirus. Read more
New Israeli Covid-19 infection ranking app reminiscent of China's citizen ranking system, experts say. Israeli Defense Minister Naftali Bennett is pushing a new system that gathers data on Israeli citizens and automatically rates their coronavirus infectability. Privacy, tech, and law experts say the system endangers democracy. Read more
Do you have what It takes to be a Zoom adviser? The Covid-19 pandemic has given rise to a new service. The director of the career center at Israel's Interdisciplinary Center in Herzliya thinks Zoom experts will find a permanent position in post-coronavirus organizations. Read more
Speech analysis startup Cordio Medical to test speech-based coronavirus diagnostic technology. The trials will test the company's technology's ability to identify deterioration in the patient's condition by analyzing the patient's speech. Read more
This Startup will help retailers ensure 2-meter distancing in stores. CYou develops technology that integrates with existing in-store cameras to track customers' shopping experience and offers artificial intelligence-based insights based on that data.
Read more
Blockchain presents major promise for bogged down medical research. In a new book, authors Sean T. Manion and Yaël Bizouati-Kennedy discuss how distributed ledger technology can accelerate medical research while bringing a new layer of trust to healthcare, especially in the wake of the coronavirus crisis. Read more
Israel aerospace industries starts manufacturing ventilators. According to Israeli's Ministry of Health, the country currently has only 2,173 ventilators in stock, 28 of which are faulty. Read more
BiblioTech | CTech's book review: an honest and critical look at the history of tech companies. Zeev Farbman, co-founder and CEO of Lightricks, on Merrill R. Chapman's "In Search of Stupidity: Over Twenty Years of High Tech Marketing Disasters". Read more