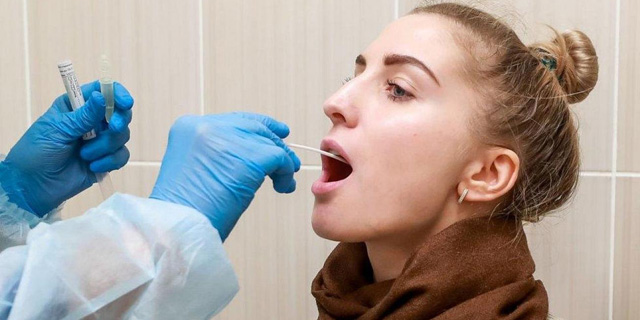 CTech's Sunday Roundup of Israeli Tech News
This is how Israel plans to divide up NIS 1.5 billion earmarked for the tech sector; Despite Covid-19 crisis, Israeli tech registers record quarter
This is how Israel plans to divide up NIS 1.5 billion earmarked for the tech sector. Out of a total Covid-19 stimulus package of NIS 80 billion (approximately $22 billion), the Israeli Ministry of Finance has allocated just NIS 1.5 Billion to the country's tech sector. Read more
Despite Covid-19 crisis, Israeli tech registers record quarter. Israeli tech companies raised $2.74 billion across 139 deals during the first quarter of 2020, according to a joint report by IVC and the Israel office of international law firm Zysman, Aharoni, Gayer & Co. Read more
Israel falls behind in International testing race. Some in the business community are calling for a pivot from testing for new Covid-19 cases to running serological testing to identify those who are already immuned. Read more
Insight Partners raises $9.5 billion for eleventh fund. In Israel, Insight has invested more than $1.3 billion million across more than 15 active deals. Read more
ClickDiagnostics raises $70 million. ClickDiagnostics's technology enables molecular biology and polymerase chain reaction (PCR) testing to be performed outside of designated labs. Read more
Opinions | Let's mask, and unmask, the power of science. It may not seem like it, but throughout our ancient war with viruses, humanity has the upper hand.
Read more
How to survive the coronavirus crisis without sacrificing the Israeli economy? With unemployment on the rise, small businesses fighting for survival, and the public slashing expenses, senior CEOs give their take on what needs to be done to save Israel's economy. Read more
Late stage VC Qumra presents annual 10 promising Israeli startups list. This will be a challenging year, but extraordinary companies will find a way to continue to grow and develop, according to Qumra partner Sivan Shamri Dahan. Read more
Opinion | Contagion in the age of coronavirus. Even though the movie Contagion was filmed a decade ago, the movie is a useful tool for understanding what we are going through today with the coronavirus pandemic.
Read more
Expert | An epidemiological investigation of Hollywood's obsession with pandemics. From proper pathogens to zombies, the entertainment industry produces an endless line of virus-related thrillers, serving as an x-ray of society's collective fears.
Read more
Israeli academic institutions quickly adjusted to remote learning and there is no turning back. Once campuses were shut down nationwide in mid-March, it took a little over a week for all academic institutions in Israel to shift their curriculum, almost in its entirety, to the web. Read more
Israeli tech companies join forces to 3D-Print face masks. The masks are made of biocompatible materials that allow for alcohol purification and sterilization so they can be used repeatedly rather than being disposed of after each use. Read more