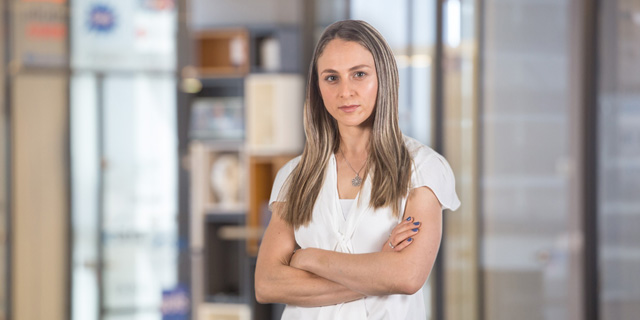 Tech@Home
StageOne Marketing Director on Balancing Work, Self Care, and Playtime With the Kids
Yael Eckstein, director of marketing at StageOne Ventures, shares her daily routine working from home during the Covid-19 crisis
The coronavirus (Covid-19) crisis and the tightening regulations have forced many tech workers to shift to remote work from home. Yael Eckstein, director of marketing at Israel-based venture capital firm StageOne Ventures, answered four questions about her new daily routine.
Name: Yael Eckstein
Company: StageOne Ventures
Position: director of Marketing
Seniority: 1 year
Familial Status: married with three children: twin six-year-old girls and a two-year-old boy
2 Likes, 1 Comments - CTech (@ctechbycalcalist) on Instagram: "#Tech@home. Yael Eckstein, director of marketing of StageOne Ventures, shares her routine during..."
What is your lockdown routine?
Until recently, I was going into the office twice a week to work. We are less than six people and this was allowed by the Ministry of Health, but since Sunday, March 22, I decided to not go to the office at all and work from home full time.
We have created a daily routine for the family so that we can work, get stuff done with the kids, and not have them climb up the walls. The routine includes sports, drawing, cooking, video chatting with friends, watching television, and play time. Every night, before they go to bed, we go over the schedule for the next day and let the kids add the activities they want to do tomorrow. We have turned the kitchen table and one of the bedrooms into an office so that we can work quietly and not be interrupted during calls.
I will not lie, it is not easy, to say the least, especially with the little one that does not understand why he is not going to kindergarten, but this is how it is and we need to do our best to get through the crisis. Most of my work now focuses on assisting our portfolio companies from the business, marketing, and human resources angles.
We each work two to three hour shifts and then finish what we need to do at night. Right now, I would say three to five cups of coffee a day do the trick.
What tips can you share about working from home?
Scheduling and planning: create a schedule not only for the kids but for yourself as well. Kids do well with a good routine but so do adults. Split a two to three hour shift with your partner, make sure to add tasks to your list and get everything done within this time frame.
Boundaries and space: your kids are your responsibility. When you are with them, you should give them your full attention but also separate your parenting job from your career. You have to find a place where you have uninterrupted quiet time to work. I also recommend you make time to yourself. Try to do something for yourself during the day, for example, exercise or watch a short television show—you need to give your mind a rest.
Managers and co-workers: let your manager know your schedule at the beginning of each day and make sure your calendar is up to date at all the time.
Online meetings: remember that most of your face-to-face meetings are now online virtual meetings, so try to be attentive to the person on the other side. Be persistent when trying to speak, have your video camera on, this makes a big difference when communicating, do not worry about how your living room looks, Zoom has all these cool background effects, so you can pretend you are in space or on some exotic island during the meeting, and plan for interruptions.
What do you miss most about your office routine?
Meeting people and colleagues face to face.
A normal working day without interruptions and the stress of a child screaming while I am in the middle of a meeting.
Dressing up.
Knowing my plan ahead of time.
What will you miss most when life goes back to normal?
I want to cherish the family time I have now, as I probably will not get the chance to spend as much time with my kids in the future. However, I will also be super happy to be back at the office and have everyone's life back on track.