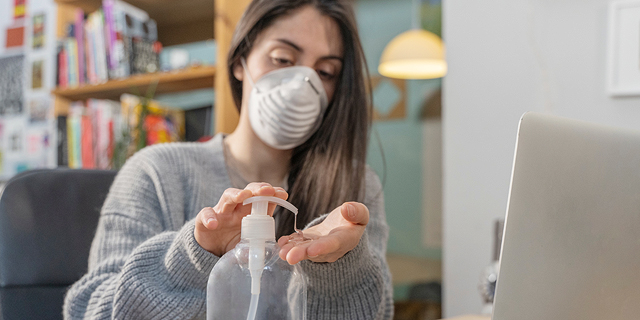 CTech's Tuesday Roundup of Israeli Tech News
Tech industry leaders call out Israel's "Chaotic" handling of Covid-19 procurement crisis; Forced Covid-19 isolation hurts Israeli doctors' pockets
Tech industry leaders call out Israel's "Chaotic" handling of Covid-19 procurement crisis. Lemonade's Shai Wininger and Appsflyer's Oren Kaniel accuse the Israeli Health Ministry sidelining the import of necessary medical supplies. Read more
Forced Covid-19 isolation hurts Israeli doctors' pockets. Physicians who were required to self-isolate after coming into contact with coronavirus patients claim that their March salaries were cut in half. Read more
Viacom acquires Israeli Ananey Communications, will form new VC fund. Ananey Communications' founder Udi Miron will serve as general partner of a newly formed venture capital fund, Gazella – New Media Experience, that will focus on Israeli media and tech-related businesses. Read more
Customer analytics startup Glassbox raises $40 million. Glassbox's service collects data and provides companies with analytics and insights pertaining to customer behavior across digital platforms and mobile applications.
Read more
On-demand delivery startup Bringg raises $30 million. Bringg develops an Uber-like management software for third-party delivery suppliers and counts Coca-Cola, Panera Bread, McDonald's, and Walmart among its clients.
Read more
Face recognition startup AnyVision to deploy thermal cameras at Tel Aviv Hospital. The cameras are capable of differentiating between different causes for high temperature and help identify coronavirus cases.
Read more
AID Genomics and China's BGI to open Covid-19 testing lab in Gaza. Rehovot-based AID Genomics and genome sequencing company Beijing Genomics Institute will operate the Gaza lab that will conduct up to 3,000 coronavirus tests a day. Read more
Intel to sell a division that employs hundreds of Israeli workers. MaxLinear is set to acquire Intel's home gateway platform division assets in a transaction valued at $150. Read more
Former Audi exec appointed chairman of chipmaker Valens. Venture capitalist Gideon Ben Zvi was appointed the company's permanent CEO after two months as interim CEO. Read more
Network security startup Cyolo raises $4.2 million. Cyolo's technology connects onsite and remote users to the organization's applications, servers, desktops and files, in any network or cloud. Read more
Israeli council for higher education sets up $4 million KillCorona grant fund. The new fund will support 30 projects researching methods to stop the spread of Covid-19, offering up to $200,000 each. Read more
Agtech startup Agroscout raises $3 million. Agroscout develops an artificial intelligence-based system that identifies and monitors crop diseases, enabling farmers to improve crop yields and reduce the use of pesticide.
Read more
CTech's book review:
A valuable case study for every manager with leadership aspirations. Read more
A thought-provoking view on big tech companies and big business in general. Read more