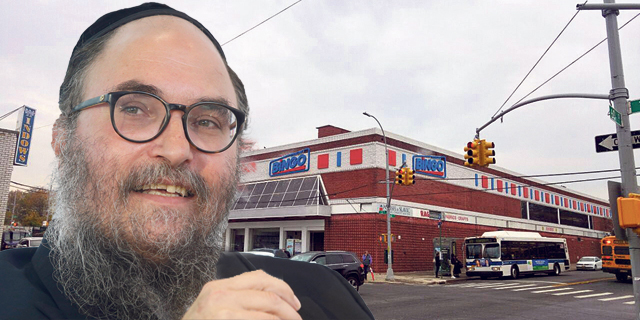 Interview
Xenophobia Thrives During Pandemics, Says Founder of Haredi Supermarket Chain
Aryeh Boim, founder of Israeli heavy discount supermarket chain Osher Ad, which caters to the ultra-Orthodox Jewish community, believes the dangers of Covid-19 are beyond medical
Diana Bahur-Nir
|
12:06 08.04.2020
Pandemics come hand in hand with xenophobia, according to Aryeh Boim, founder of Israeli heavy discount supermarket chain Osher Ad, which caters to the ultra-Orthodox (Haredi) Jewish community throughout Israel and in two locations in the U.S. In Israel, the Haredi community is currently under fire as the coronavirus (Covid-19) pandemic swept through it, quickly making predominantly Haredi towns a hub for the virus. Haredi Tel Aviv suburb Bnei Brak, for example, had, as of Saturday, the second largest number of diagnosed patients in the country, 1,061, compared to 1,132 in Jerusalem, which is almost five times its size in terms of population.
According to Boim, online deliveries are nothing but a headache for supermarket chains. Order assembly is a profession in itself, he said, and it is disproportionately attention-consuming. During more normal times, online sales account for maybe 15% of supermarket revenue, he said, but attention-wise, they take up 40% of the available resources. Online sales would just be another battlefield that would come at the expense of dealing with the massive managerial challenges the coronavirus crisis brings every minute, Boim said.
Among those challenges is the unclarity of some of the health ministry's regulations. "I tell my store managers to follow the regulations and make sure there are no more than four customers per cash register inside, but then we have a 1 kilometer-long line outside the store," he said. "Then, an inspector walks by and, dreading the crowd outside, tells the manager to let more customers in," he added. It is all done in good faith, people are truly concerned, he said, but every situation requires discretion to solve issues as they arise.
Boim said he has had to put many of his employees on leave because they had to go into quarantine and this presents another major challenge as the stores constantly need new working hands. According to Boim, one saving grace is the use of an instant checkout app developed by Israeli startup Supersmart Ltd.
Instead of having a customer stand for 10-15 minutes at checkout, they pay through the app and are on their way in about a minute, Boim said. According to Boim, transactions through the app account for 40% of Osher Ad's sales. One thing the coronavirus seems to have brought to the brink of extinction is pre-holiday sales. With Passover, one of the two major Jewish holidays, around the corner, consumers are used to being bombarded with special offers enticing them to choose a particular chain for their holiday shopping spree. Nobody has the energy to deal with that, Boim said, normally chains compete against one another but they are all in survival mode now. "Our focus is first and foremost to have stock to sell, you are not going to negotiate prices now." It may seem like this is a good time for supermarkets as people are stocking up on supplies, but Boim believes any abnormality is bad for business. "If sales went up, expenses did the same," he said. Among the new expenses directly related to the crisis Boim names disposable gloves for employees and customers, hand sanitizers throughout the store, employees whose sole purpose is to direct customers, and plastic barriers between shoppers and cashiers.