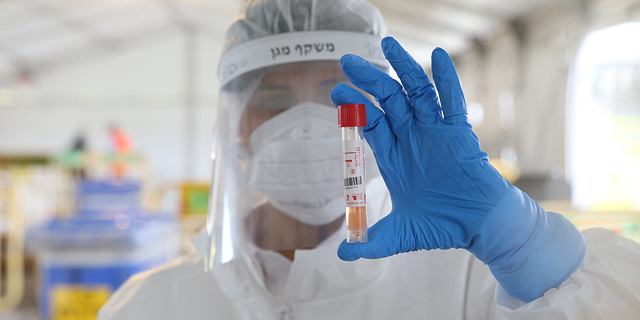 CTech's Wednesday Roundup of Israeli Tech News
The real pains of the tech sector are yet to come, says senior Shibolet partner; Israel surpasses 9,000 Covid-19 cases, records 71 deaths
Interview | The real pains of the tech sector are yet to come, says senior Shibolet partner. Lior Aviram who heads the tech practice at Israeli law firm Shibolet says the Covid-19 crisis caught the entire industry unprepared. Read more
Israel surpasses 9,000 Covid-19 cases, records 71 deaths. On Wedensday, the number of people in severe condition in Israel reached 147, with 122 people connected to ventilators as the country prepares for total lockdown during Passover.
Read more
Read more
Expert | Zoom Seders may bring unwanted guests to your Passover dinner table. During the coronavirus global lockdown, hundreds of millions of online meetings—including private and familial gatherings—happen on Zoom's platform every day. With them, come great privacy and legal concerns.
Read more
Interview | The challenge of flattening the online hate curve. Hate speech, cyberbullying, and abuse are all worryingly on the rise since the start of the coronavirus pandemic, L1ght founder Zohar Levkovitz tells CTech.
Read more
Israeli medtech startup Kahun harnesses AI to provide doctors with real-time Covid-19 data. Kahun's new tool offers quick and easy access to information from thousands of published medical studies on the disease, using an algorithm that mimics the diagnosis process of physicians.
Read more
Interview | Adapting to a new normal is the key to economic recovery. Ronen Nir, general partner at investment group Viola Ventures, talked to CTech about the lessons learned from the coronavirus pandemic and what to expect next.
Read more
Five video games Israeli gamers play while under quarantine. Call of Duty is up by 600% In March, League of Legends sees unprecedented growth and Counter-Strike takes back center stage.
Read more
Cybersecurity company Cato Networks raises $77 million. Cato Networks provides over 300 enterprise customers with software-defined wide-area network security services. Read more
Telehealth startup Tyto Care raises $50 million. Tyto Care develops a digital device for remote medical testing and diagnosis that allows for accurate long-distance interaction between doctor and patient. Read more
Medical cybersecurity startup CyberMDx raises $20 million. CyberMDx develops technologies that protect connected medical devices in hospitals and clinics against cyberattacks. Read more
Tech@Home | Gett project manager enjoys the quiet of lockdown but misses face-to-face meetings. Efrat Mininberg, project manager at Gett, shares her daily routine working from home during the Covid-19 crisis. Read more